Commerce Officials Continue To Tout Importance Of Exporting
Written by Jenna Weiner
Published: 2/25/2011
U.S. trade officials, including Commerce Secretary Gary Locke, are continuing to extol the importance of exporting.
President Barack Obama's recent State of the Union address reiterated plans to double U.S. exports by 2015, starting with the small business sector.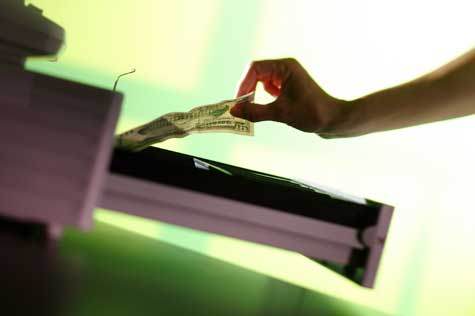 Since then, U.S. trade officials haven't let this goal be ignored by small business news. In a recent interview, U.S. Commerce Secretary Gary Locke acknowledged the barriers that entrepreneurs face in exporting compared to large corporations, the Wall Street Journal reports.
"If you're a small- or medium-sized company with 500 people, it's easy to sell to California if you're in Maryland," Locke said. "If you don't get paid, you know how to chase after them and get paid. But you're kind of worried, if I sell to Vietnam or I sell to Hungary, will I get paid?"
However, the benefits could vastly outweigh the challenges, as 95 percent of the world's consumers live outside of the U.S., Locke added.
As part of the effort to get small businesses exporting, members of President Obama's cabinet have been traveling around the nation to connect with small- and medium-sized businesses.
Have Friends Who Might Like This Article?

Share this on Twitter
Let them know on LinkedIn
Ready to Learn More? We Think You Might Like These Articles:
---
About Our Small Business News
If you enjoyed this article, you can find plenty more like it on our site. We cover important news stories for entrepreneurs. In addition to breaking news for entrepreneurs, we also have tons of helpful articles that cover topics like writing a business plan, preparing a marketing plan, getting publicity and much more.