Credit Lending Standards Start To Ease, Federal Reserve Reports
Written by Jenna Weiner
Published: 8/18/2009
Fewer banks are tightening lending standards, the Federal Reserve announced, suggesting a possible end to the credit crunch.
The Federal Reserve had good news for small businesses today with the release of the July 2009 Senior Loan Officer Opinion Survey on Bank Lending Practices, which indicated that the credit crunch may be starting to lift.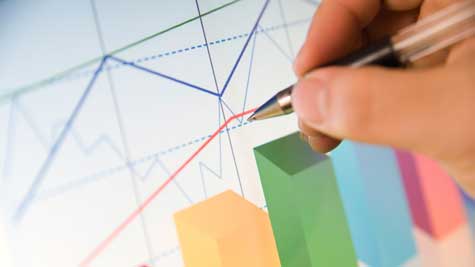 In the survey of 55 domestic banks and 23 U.S. branches of foreign banks, the net percentage of banks that have tightened lending standards in the past three months declined compared to April's survey.
The most important cause of tightened credit, the report found, was lower loan demand from creditworthy borrowers due to less funding needs, followed by a decline in credit quality of potential borrowers.
For small businesses specifically, 65 percent of banks reported increasing spreads of loans rates, compared to 75 percent in the April survey.
When asked about their credit standards for approving commercial and industrial loans or credit lines for small businesses, the majority of respondents - 62.3 percent - said that they remained unchanged in the past three months, while no respondents said they "tightened considerably" and 35.8 percent said they "tightened somewhat."
Meanwhile, one bank - which represents 1.9 percent of respondents - reported easing credit standards.
According to announcements this week from JP Morgan Chase, Citigroup, American Express and Discover, these credit card lenders experienced declines in default rates from June to July, Bloomberg reported.
Have Friends Who Might Like This Article?

Share this on Twitter
Let them know on LinkedIn
Ready to Learn More? We Think You Might Like These Articles:
---
About Our Breaking Small Business News
Our small business news site is packed with breaking news for small business startups and entrepreneurs. Find helpful entrepreneur resources about small business management, financing, marketing & technology.