Small Business Finance News
Deals Up, Investment Dollar Volume Down For Pittsburgh Area Tech Firms
Written by Tim Morral
Published: 1/20/2014
Record number of Pittsburgh area tech firms received investment capital in 2013, but dollar volume of investments declined to lowest level since 2009.
Nearly all businesses require some level of investment to achieve business growth. In recent years, technology firms have captivated venture capitalists as well as other types of investors interested in making a killing on the next big solution, application or process.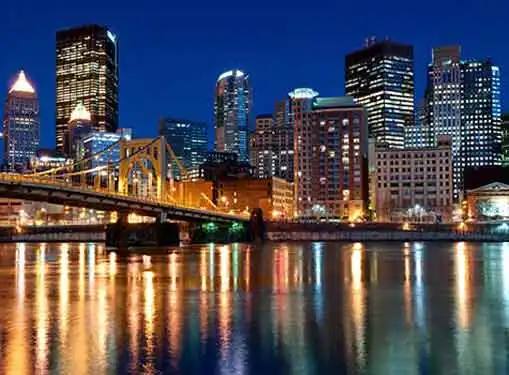 Citing the MoneyTree Report, the Pittsburgh Business Times recently reported that in 2013, 75 Pittsburgh-area technology firms raised a total of $130.2 million from VCs, economic development entities and other investors. This represents a significant increase in the number of investment deals for Pittsburgh tech companies--up 17 percent from the previous high of 64 deals in 2012.
But although investors were motivated to participate in investment with more Pittsburgh area technology firms, the total amount they invested was down. The $103.2 million investors poured into Pittsburgh's technology in 2013 represents the lowest total dollar volume since the $110 million that was invested in 2009, during the economic recession.
For many technology firms, venture capital is an ideal mechanism for achieving business growth and ultimately positioning the business for an acquisition. But VC funding can be elusive and the venture capital funding structure requires commitments that some entrepreneurs may not be willing to make.
So regardless of the type of investment funding that is being pursued, it's critical for startups and other technology firms to research all of their options before committing to a specific deal or funding approach. With adequate research, it's possible for firms of all shapes and sizes to identify investors that share their visions and investment philosophies.
And it's clear that there is still plenty of investment capital floating around out there. According to MoneyTree, there were 3,995 investment deals totaling $29.4 billion nationwide in 2013--a year-over-year increase of 7 percent in dollar volume and 4 percent in the number of deals.
Share this article
---
About Our Small Business News
Our reporters publish news articles for entrepreneurs five days a week. Our small business news articles review trends in business management, analyze the ramifications of regulatory initiatives, present relevant entrepreneurial research findings, and cover many other topics of interest to small business owners.
---
Additional Resources for Entrepreneurs