Small Business Finance News
Does Your Startup Need Venture Capital?
Written by Tim Morral
Published: 8/21/2014
Harvard Business Journal report discusses why venture capital funding may actually be a bad idea for your startup business.
Venture capital funding is often seen as a prerequisite for startup success, especially for entrepreneurs who aspire to quickly grow their companies. But venture capital also comes with some significant drawbacks--downsides that have serious consequences for your startup.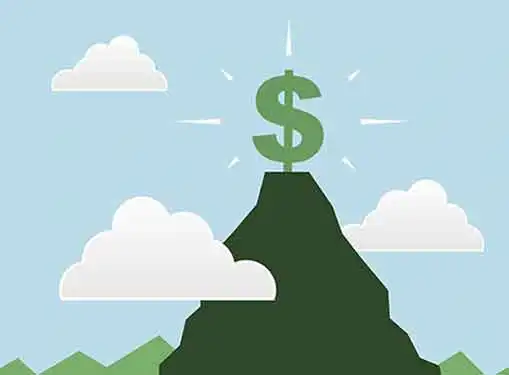 A recent Harvard Business Journal report described some of the common costs and risks associated with venture capital funding. In fact, for many startups, the less VC money they receive, the more likely it is that they will succeed.
"The fact is that the amount of money start-ups raise in their seed and Series A rounds is inversely correlated with success. Yes, I mean that. Less money raised leads to more success. That is the data I stare at all the time," Fred Wilson, managing partner at Union Square Ventures told HBR.
As a startup entrepreneur, do you really need venture capital? Some common drawbacks that Wilson sees for startups that raise VC capital too soon include:
It's a distraction. It takes a lot of time and energy to raise VC funding. For young companies, that's time and energy that is usually better invested in building a customer base and growing the business.
VC funding involves burdensome terms. Venture capitalists are risk-averse. So, to mitigate their risk exposure, VCs require conditions that are burdensome for owners and entrepreneurs, limiting your ability to operate your company on your own terms.
Not all VC advice is good advice. Venture capitalists expect to have a certain level of influence over the companies in which they invest. But a Harvard Business School study showed that more than half of all VC funds delivered low single-digit returns on investment, drawing into question the validity of some of the advice startups receive from VCs.
You sacrifice serious equity. Startup entrepreneurs sometimes fail to recognize the size of the ownership stake they are required to give up for VC funding--an amount that only increases during subsequent rounds of funding.
Success is still a long shot. Even if you somehow manage to secure VC funding, the odds of success are still slim. For most VC funds, only 10-20% of their portfolio companies ever deliver attractive results.
Despite the drawbacks, venture capital can still be a viable funding strategy, especially for companies that are a little more mature. By waiting until a later stage to pursue VC funding, you can minimize many of the drawbacks because you will have a demonstrated business model that puts you in the driver's seat.
Share this article
---
About Our Small Business News
We publish news articles for entrepreneurs five days a week. Our entrepreneur news articles review trends in business management, analyze the ramifications of regulatory initiatives, monitor key economic indicators that impact small business, and cover many other topics of interest to small business owners.
---
Additional Resources for Entrepreneurs