Economy Shows Signs Of Recovery As GDP, Corporate Profits, Consumer Spending Improve
Written by Jenna Weiner
Published: 7/16/2009
Recently released data from the Bureau of Economic Analysis found improvement in the country's GDP, DPI, consumer spending and corporate profits - pointing toward the beginning of economic recovery.
The Bureau of Economic Analysis just released some good news for small business owners - the economy has begun to show signs of recovery.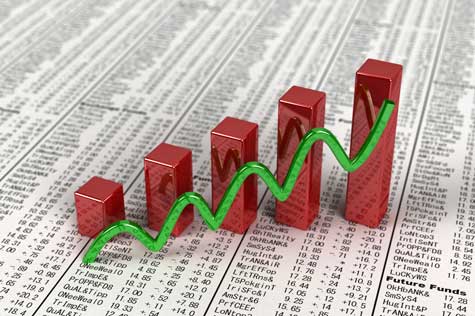 Final estimates of the country's real gross domestic product (GDP) decreased less than the previous quarter and less than the preliminary estimate - the 5.5 percent decrease in the first quarter of 2009 was 0.8 percent less than in the fourth quarter of 2009 and 0.2 percent less than expected.
Small businesses may be able to expect a slight increase in sales, as real disposable personal income (DPI) increased 6 percent this quarter, compared to the 2.9 percent increase from the previous quarter.
Consequently, consumer spending increased by 1.4 percent, fueled almost entirely by increased consumption of durable goods and services.
Despite falling rates of both exports and imports, businesses managed to convert the consumer spending into increased revenue - corporate profits increased 3.8 percent to $48.1 billion, compared to the 16.5 percent decrease in the previous quarter.
These final estimates echo earlier predictions from economists polled by BNA, who predicted that the economy will start to recover by the end of the summer.
Have Friends Who Might Like This Article?

Share this on Twitter
Let them know on LinkedIn
Ready to Learn More? We Think You Might Like These Articles:
---
About Our Entrepreneur News
Our journalists cover all aspects of entrepreneurship. Our coverage is dedicated to helping you to be a successful entrepreneur.