Small Business Finance News
Employees Poised To Demand Higher Raises In 2015
Written by Tim Morral
Published: 1/12/2015
Bureau of Labor Statistics report shows a jump in the U.S. "quit rate" as more than one-third of workers indicate a willingness to leave their current jobs if they don't receive a raise this year.
An improving labor market and solid corporate earnings are boosting employee confidence and exerting pressure on employers to provide meaningful raises in 2015.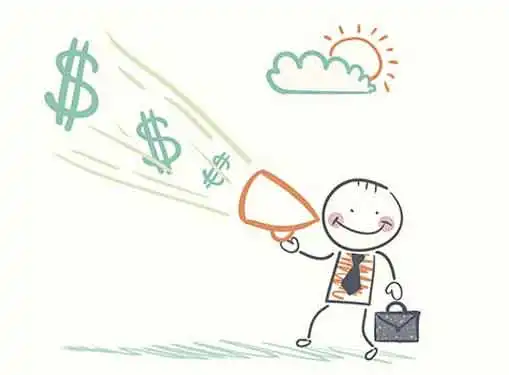 According to a 24/7 Wall Street report, a recent Glassdoor survey shows that approximately half of U.S. workers expect to receive a 3% to 5% wage increase this year. The same number of workers (50%) believes they can find a comparable position within six months, leading one-third of surveyed workers to say they will quit their jobs if they don't receive expected raises.
And workers' willingness to leave their current jobs appears to more than just hot air. The Bureau of Labor Statistics' latest Job Opening and Labor Turnover Survey (JOLTS) revealed that 2.5 million American workers quit their jobs in October 2014, an increase from 2.3 million in October 2013.
The overall "quite rate" in the U.S. labor market rose by 10 percent year-over-year, signaling rising confidence that employees can secure similar positions if they feel their current company is underpaying employees. The overall quite rate in October 2014 was 2.2 percent, with white-collar workers coming in slightly above average at 2.7 percent.
Highest job turnover categories included hotel and food service, retail and auto sales. During October 2014, 2.9 percent of retail workers and 4 percent of hotel and restaurant workers quit their jobs--percentages that are partially driven by the belief that it is easier to find new employment for lower paying job categories.
In 2014, the employee turnover rate in auto sales totaled 66 percent. Although high turnover rates are a constant problem for auto dealers, the rate increased significantly year-over-year, up from 62 percent in 2013.
Experts see the nation's declining unemployment rate as a driving force behind the push for higher wages in 2015 and 2016. According to a Raw Story report, Wells Fargo predicts the U.S. unemployment will drop to 5.4 percent by year-end 2015 and 5.1 percent by year-end 2016.
"There are encouraging signs that we are closer to conditions considered full employment where firms would have to keep raises attractive in order to retain and attract employees," Wells Fargo Senior Economist Sam Bullard told Raw Story.
Share this article
---
About Our Small Business News
Our small business writers give you breaking news that focuses on small business ownership. Our perspective is all about giving you news you can use to start and grow your business.
---
Additional Resources for Entrepreneurs