Small Business Finance News
Existing Home Sales Reach Highest Level Since 2006
Written by Tim Morral
Published: 1/27/2014
National Association of Realtors reports that more 5 million existing homes changed hands last year, rising almost 20 percent since 2011.
Existing home sales are an important gauge of lending, job growth and other dimensions of the overall U.S. economy. With reports of economic growth trickling in from a variety of sectors and industries, we're now hearing that 2013 existing home sales reached the highest level in seven years, signifying a return to pre-recession sale levels.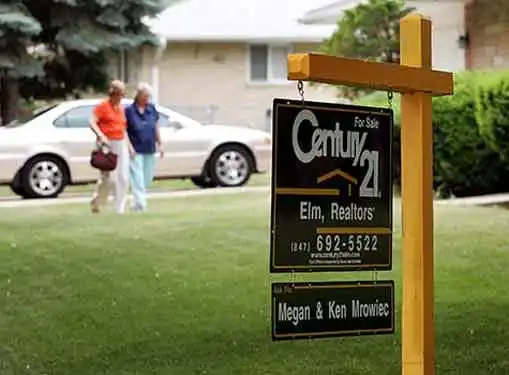 According to the National Association of Realtors (NAR), 2013 existing home sales totaled 5.09 million--a 9.1 percent increase from 2012 and the strongest volume of sales since 2006, when annual existing homes sales reached 6.48 million at the apex of the housing boom.
National median sales price in 2013 was $197,100, an 11.5 percent gain over the 2012 median of $176,800 and the largest percentage gain since 2005 (12.4%).
"Existing-home sales have risen nearly 20 percent since 2011, with job growth, record low mortgage interest rates and a large pent-up demand driving the market," said Lawrence Yun, chief economist at the NAR. "We lost some momentum toward the end of 2013 from disappointing job growth and limited inventory, but we ended with a year that was close to normal given the size of our population."
Other figures released by the NAR include:
Foreclosures accounted for 10 percent of December sales; short sales accounted for 4 percent. The average discount for foreclosures was 18 percent, slightly higher than the 13 percent discount for short sales.
Housing inventory at the end of December dropped more than 9 percent to 1.86 million existing homes, a 4.6-month supply based on the current sales pace.
In December, the median time on market was 72 percent, just barely below the 73-day median time on market in December 2012, but a sharp increase of 16 days from November. However, the month-over-month increase may have been attributable to adverse weather in many regions.
In the small business community, the significance of the robust existing home sales market is two-fold. First, for realtors and other housing-related small businesses, it's a sign that the industry has rebounded and its time to take advantage of growth strategies and other opportunities. Secondly, for small businesses outside the housing industry, the strong housing market is yet another sign of the strength of the economy and may represent a green light for any expansion plans that were shelved before or immediately after the recession.
Share this article
---
About Our Small Business News
Our small business writers cover all aspects of what entrepreneurs want and need to know. Our perspective is dedicated to helping you to be a successful entrepreneur.
---
Additional Resources for Entrepreneurs