Small Business Finance News
Funding Challenges Threaten Growth And Innovation In The Biotech Industry
Written by Tim Morral
Published: 6/25/2012
Ernst & Young report indicates the need for biotechnology to adopt new development models in order to maintain revenue growth and overcome funding challenges.
Biotechnology continues to be a stable and growing industry for entrepreneurs as well as established life sciences providers. However, funding constraints and other challenges are looming on the horizon and forcing biotech providers to reassess the effectiveness of the traditional drug development model.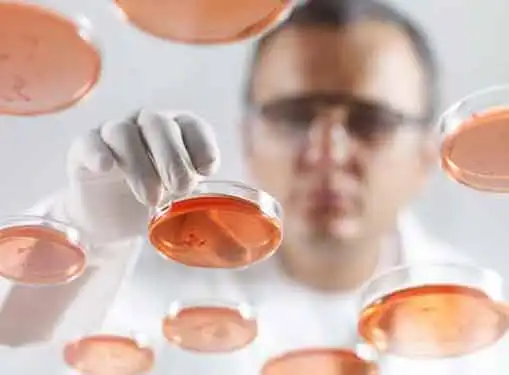 According to Ernst and Young's Global Biotechnology Report 2012, biotech markets saw 10 percent revenue growth in 2011 -- the highest rate of growth since the start of the global economic crisis.
At the same time, biotech firms are being forced to do more with less as the traditional funding-and-innovation model is showing its age and may not be capable of keeping up with the demands of the new economy. These days, knowing how to attract investors and lenders is becoming a smaller part of the life sciences development equation, necessitating the creation of new approaches to funding and biotech development.
"In this capital-constrained environment, the inefficiency and duplication of the drug R&D paradigm is an indulgence we can no longer afford," says Glen Giovannetti, Ernst & Young's Global Life Sciences Leader. "More than ever, the industry needs to remove duplication, encourage pre-competitive collaboration, pool data and allow researchers to learn in real time."
Report findings include:
2011 revenues for firms in the world's established biotech centers (U.S., Europe, Canada and Australia) totaled $83.4 billion.
Biotech R&D investments grew by 9 percent in 2011, a marked reversal of the R&D cuts that occurred in 2009.
Innovation capital was level in 2011. Although biotech firms raised more than $33 billion in 2011, a few of the biggest biotech companies leveraged attractive interest rates to take out large loans. The amount of the capital that remaining firms raised was unchanged from the previous four-year period at approximately $17 billion.
Industry experts point to funding challenges to rationalize their call for a new approach to drug R&D, away from traditional funding processes toward a process that is iterative, nimble, adaptive, cost-effective and open. Known as HOLNet (Holistic Open Learning Network), the new model would bring together drug companies, providers, patient groups, social media, data analytic firms and other stakeholders to share data, distribute real-time insights and create a more agile development environment.
Giovannetti continues, "To shift the R&D paradigm, companies will need to recognize that in some situations sharing information may create more value than protecting it. Disruptive reinvention is never easy. But, given the significant financial pressures facing most biotechs and other key health care players -- payers, big pharma, investors -- conditions have never been better for a HOLNet approach that leverages big data, real-time insights and the diverse strengths of a wide range of players."
Share this article
---
About Our Small Business News
If you enjoyed this article, you can find plenty more like it on our site. We cover important news stories for business owners. In addition to breaking news for entrepreneurs, we also have tons of useful articles that cover things like writing a business plan, buying advertising, getting publicity and much more.
---
Additional Resources for Entrepreneurs