Small Business Finance News
Google Teams Up With Lending Club To Offer Small Business Loans
Written by Tim Morral
Published: 1/28/2015
Google launches a pilot program with peer-to-peer lender to provide low-interest financing to eligible Google partners.
As peer-to-peer lending gains traction in the small business community, Google has announced plans to launch a pilot program with Lending Club in an effort to secure low-interest rates and other benefits for the company's partners.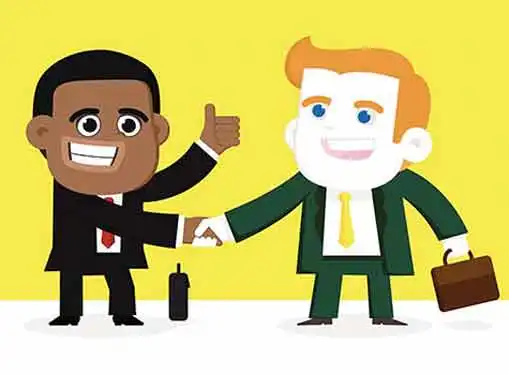 Google's Deal with Lending Club
According to VentureBeat and other sources, the Google--Lending Club partnership will see Google purchasing the loans and paying interest charges for companies in its existing partner network. Targeting Google for Work's network of more than 10,000 partners, the program is designed to be an extension of an incentive program Google recently created for top performers.
Potential beneficiaries of the program include resellers, consultants, systems integrators and other small companies that specialize in implementing and distributing Google apps and services in enterprise IT environments.
As a peer-to-peer lender, Lending Club facilitates loans directly from individuals or organizations to businesses, cutting banks completely out of the financing equation. It appears that Lending Club's role in the arrangement will primarily involve processing applications and managing loans made to eligible Google Partners.
What's In It for Small Businesses?
Google currently owns a minority stake in Lending Club. But the program is a clear departure for Google because it represents a different model than Google Ventures and Google Capital--equity financing vehicles that require companies to provide a share of equity in exchange for capital. It's also a new way of doing business for Lending Club.
"This first of its kind program enables Google to invest its own capital in the growth of its partners," Renaud Laplanche, founder and CEO of Lending Club, said in a press release. "This is a new delivery model for financial services; this program opens up many possibilities for Lending Club partners to enable credit for consumers and business owners."
For qualifying businesses, the benefit is that loans can be made in amounts up to $600,000, a significant increase over the typical Lending Club limits of $35k, $50k or $300k for certain business loans. Loans will limited to growth initiatives and will be repaid over a two-year term, with an interest only structure during the first year.
Share this article
---
About Our Entrepreneur News Feeds
Our small business news site is packed with useful information for people who love entrepreneurship. Find helpful entrepreneur resources about small business management, financing, marketing & technology.
---
Additional Resources for Entrepreneurs