Small Business Finance News
How Business Owners Can Prepare For Hurricane Joaquin And Other Disasters
Written by Tim Morral
Published: 10/5/2015
An ounce of preparation is worth a pound of cure. All businesses should think through whether they are ready for Hurricane Joaquin and other possible natural disasters.
As I write this, South Carolina is getting hit hard by a storm that has been powered in large part by Hurricane Joaquin.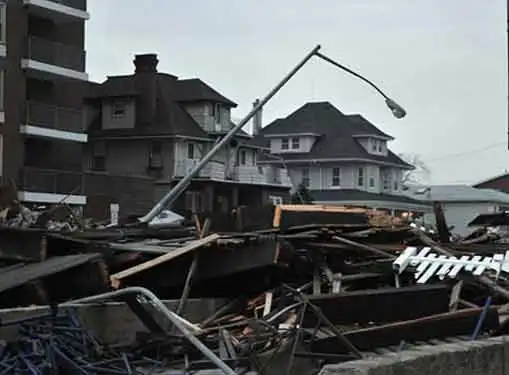 Photo Credit: FashionStock.com / Shutterstock.com
Rainfall records are being broken and flash flooding is hitting many areas, making life difficult in general but particularly challenging for business owners who may experience flood damage.
Among other things, these businesses may be subject to power outages, lost employee work hours, business disruption, supply chain problems, lack of access to water and electricity, malfunctioning equipment, and rising insurance costs.
Business Flood Insurance Still Widely Misunderstood
Many small business owners don't realize that their commercial property insurance doesn't offer protection from flood damage.
According to the Insurance Information Institute, damage from flooding costs roughly $50 billion in economic losses each year. Without peer, flooding is the most common and most costly natural disaster. Make sure your insurance covers your business.
Other Disasters Also Threaten Small Business Owners
Hurricanes and floods are only a small sampling of the many potential disasters that can impact a business. There's also tornados, fire, drought, ice storms, mudslides, earthquakes, and even temperature extremes, to name a few.
Business owners who are not prepared for such disasters may not be able to rebuild, repair and reopen their doors in a timely manner...or at all. If you think this isn't a risk for your business, or that you've got things covered, here are a few stats that might surprise you:
Last year, FEMA (the Federal Emergency Management Agency) issued 78 disaster and wildfire declarations.
The Small Business Majority and the American Sustainable Business Council (ASBC) have conducted research that suggests that one-third or 34 percent of American small businesses have personally seen extreme weather impact their business.
The ASBC also determined that 57 percent of small businesses do not have a disaster recovery plan in place, and that Approximately
Insurer Allstate conducted research that found 25 percent of small to medium-sized businesses don't reopen after an extreme weather event shuts them down.
Steps to Take to Prevent Disaster Losses and Deal with a Disaster
Here are a few smart moves to make to mitigate the risk of a disaster:
Get good insurance coverage. Talk with your broker. Discuss worst-case scenarios and find and fill any gaps in your coverage.
Have a good disaster preparedness plan in place. You should have documented procedures to handle various emergency scenarios. Make sure you can maintain business continuity if possible. Train your employees on what will need to happen when a disaster occurs.
Buy a power generator. In many cases, you can keep your business running if you own a generator. Don't procrastinate on this one.
Take pictures of all your assets on a regular basis. When an insurance company denies your disaster-related claims, you want to have evidence to refute their assertions. You may not have receipts for everything you own but a photo is a good proxy for an actual receipt.
Avoid storing expensive stuff on the first floor. If you operate within a multi-story office, put the most expensive company assets on a higher floor than the ground floor. Most disaster related damage, particularly for floods, occurs on the first floor.
Back-up your data. Ever company should have offsite backups of critical data. Beyond simply backing up the data, do test runs to make sure that recovery works as planned.
Business Relief In the Event of Disaster Losses
A business that experiences disaster-related losses can get some tax relief. Your losses that exceed your insurance reimbursements are deductible.
There is a limit to this deduction, however. In any given year, it cannot exceed 10 percent of your adjusted gross income (AGI). Still, it's worth claiming whatever losses you can as a tax deduction.
In addition to disaster-related tax relief, the SBA often will make disaster-related financing available to business owners. After Hurricane Sandy hit, for example, the Small Business Administration (SBA) approved $2.4 billion in low-interest disaster loans.
Share this article
---
About Our Business News for Entrepreneurs
Our small business news site is packed with useful information for small business startups and entrepreneurs. Find helpful entrepreneur resources about small business management, financing, marketing & technology.
---
Additional Resources for Entrepreneurs