Small Business Finance News
Imports Lower Prices And Generate More Jobs In The United States
Written by Tim Morral
Published: 5/16/2013
NRF study shows that imported merchandise lowers the cost of goods for consumers while creating additional jobs for American workers.
Imports are often seen as a threat to U.S. jobs. When products are manufactured abroad, conventional wisdom says that U.S. workers lose jobs in exchange for relatively little benefit to the average American household.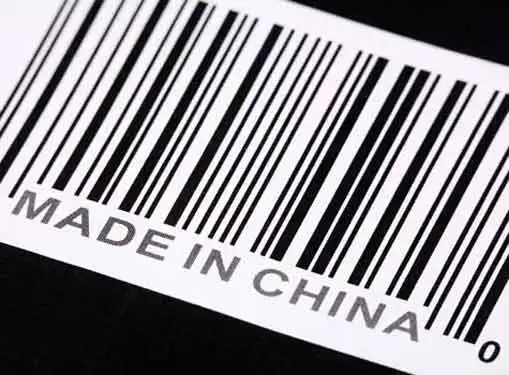 But a new study by the National Retail Federation (NRF) challenges conventional wisdom by arguing that imported merchandise lowers consumer prices and actually creates jobs for the U.S. workforce.
The NRF's "Imports for America" study showed that imports decreased prices for a broad range of U.S. consumer goods over the past decade, including reductions in the cost of TV sets (87%), computers (75%), toys (43%), and dishes and flatware (33%).
"Imports provide American families with products they need at prices they can afford, and also create jobs that keep those families prosperous," said NRF CEO Matthew Shay. "Retailers sell millions of imported items while U.S. manufacturers rely heavily on imported parts and raw materials to create the exports they ship around the world. Imports are a win for every segment of our nation's economy, from the factory floor to the checkout line."?
Findings from the study include:
Imports are behind more than 16 million American jobs (9 percent of U.S. employment), supporting union and retail positions.
The majority of companies that engage in direct importing are small businesses with less than 50 workers.
Factories and farms purchase more than 60 percent of all U.S. imports, demonstrating how imports help manufacturers lower production costs and remain competitive in global markets.
Many U.S. imports contain U.S. exports. This is especially true for imports that rely on highly skilled and capital-intensive stages of production (e.g. R&D and design).
Entrepreneurs interested in setting up an import business or incorporating direct importing into their current business models need to be aware of the risks involved with receiving and distributing foreign products in the U.S.
In addition to navigating customs requirements and other logistical concerns, importers need to develop solid partnerships with foreign exporters in order to ensure an uninterrupted supply chain.
Share this article
---
About Our Small Business Magazine
Our entrepreneurial news is packed with useful information for small business startups and entrepreneurs. Find helpful entrepreneur resources about the latest business news and financial news concerning the market and the economy.
---
Additional Resources for Entrepreneurs