Small Business Finance News
Lackluster Black Friday Is Not All Bad News For Small Retailers
Written by Tim Morral
Published: 12/9/2014
Stitch Labs data shows that despite lagging Black Friday sales, there are plenty of bright spots for small retailers in this year's holiday shopping season.
Black Friday failed to meet expectations for many retailers. But according to Stitch Labs, a slow Black Friday isn't necessarily a sign of a poor holiday retail season. In fact, the data shows that small retailers have a lot to be optimistic about despite lagging Black Friday sales totals.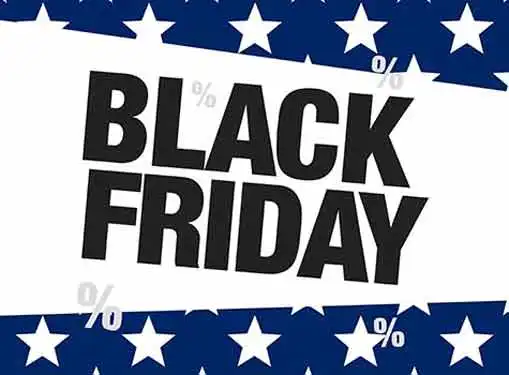 Small retailers often overestimate the importance of Black Friday sales. For most retailers, Black Friday usually generates just twice the amount of sales as a typical shopping day in November.
But more importantly, consumers appear to be changing their holiday purchasing behaviors, resulting in higher sales volumes earlier in the week. For example, on Thanksgiving Day, retailers reported a 38% increase in sales compared to Thanksgiving Day 2013.
Other data findings from Stitch Labs included:
This year, 14.8% of Thanksgiving weekend sales were made on Thanksgiving Day compared to 10.7% in 2013.
Last year's Cyber Monday sales accounted for 37.4% of all holiday weekend sales, dropping to 29.2% in 2014.
On average, merchandise sold over the Thanksgiving weekend was 5.8% less expensive than prices during the rest of November, down from 7.4% in 2013.
"For big box retailers, Black Friday elicits such an overwhelming response from consumers. But this is not what we're seeing among small retailers," said Brandon Levey, CEO of Stitch Labs.
The bottom line for small retailers is that even though Black Friday sales were down, consumers don't seem to be tightening their wallets--they're just shifting purchases to other days in the holiday shopping season. And for retailers interested in effectively using price promotions during the holidays, small retailers so far appear to be maintaining prices at a higher level than last year.
Even more importantly, small retailers need to recognize that the best holiday sales totals occur after the holidays are over. Based on data collected by Stitch Labs last year, the first six days of January 2014 resulted in higher sales totals than Thanksgiving, Black Friday, Small Business Saturday and Cyber Monday combined.
Share this article
---
About Our News for Small Businesses
Our small business news site is packed with useful information for business owners. Learn about the latest business news and financial news concerning the market and the economy.
---
Additional Resources for Entrepreneurs