Small Business Finance News
Mexico's Sales Tax Increase Benefits U.S. Border Businesses
Written by Tim Morral
Published: 1/2/2014
A five percent regional sales tax bump is expected to drive even more Mexican consumers to businesses in U.S. border towns.
The flow of people across the U.S.-Mexico border is a hot topic in lunchrooms and legislative halls across the nation. But one of the most overlooked aspects of these conversations is the flow of Mexican shoppers to businesses located in U.S. border towns and cities.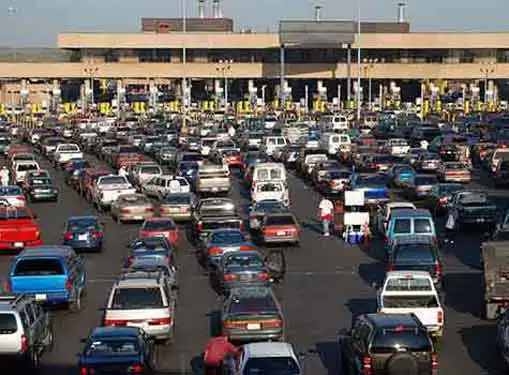 For residents of these border communities, Mexican consumers are already commonplace in local shopping malls and retail establishments. However, a recent sales tax increase in on the Mexican side of the border is expected to drive even more shoppers to nearby U.S. stores.
As of January 1, Mexico's federal sales tax in border increased from 11% to 16% -- a hike that brings the sales tax rate in these regions in line with the rest of the country. Until now, the sales tax rate in these rates had been kept lower to help Mexican retailers compete with U.S. businesses.
"We don't compete against the rest of Mexico, we compete against the American economy," Juan Manuel Hernandez, president of the Tijuana Business Coordinating Council, told the Associated Press.
Historically, Mexican consumers have traveled to the U.S. to purchase products ranging from food and groceries to electronics and other items that are sometimes difficult to find in Mexico. Citing Federal Reserve statistics, the AP reported that Mexican shoppers spend as much as $4.5 billion per year in Texas border cities like Laredo and McAllen.
Although the sales tax increase has sparked protests on the Mexican side, small businesses on the U.S. side have welcomed the tax hike and are making preparations to further capitalize on the flow of Mexican consumers to the U.S. and to incorporate the advantage as part of the framework for success.
"This tax increase gives Mexican nationals an excuse to shop and spend money on the U.S. side," Steve Ahlenius, president of the McAllen Chamber of Commerce, told the AP.
Share this article
---
About Our News for Small Businesses
If you enjoyed this article, you can find plenty more like it on our site. We cover essential news stories for entrepreneurs. In addition to breaking news for entrepreneurs, we also have tons of how-to articles that cover topics like obtaining venture capital, preparing a marketing plan, getting publicity and much more.
---
Additional Resources for Entrepreneurs