Small Business Finance News
Moderate Increase In Imports May Signal A Favorable 2012 Holiday Retail Season
Written by Tim Morral
Published: 7/25/2012
Expected July increases in import cargo volume could be an early indication that retailers are expecting modest gains later in the year, during the 2012 holiday season.
What does July import cargo volume have to do with Q4 holiday retail sales? According to some, a steady uptick in summer imports may be a harbinger of modest growth during this year's holiday retail shopping season.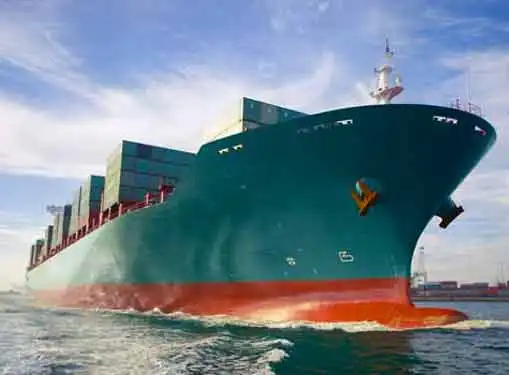 The monthly Global Port Tracker released by the National Retail Federation and Hackett Associates shows that the volume of import cargo received at major retail container ports in July is anticipated to be a 1.6 percent year-over-year increase -- an upward trend that is expected to continue throughout the holiday season shipping cycle.
Ports monitored by the Global Port Tracker received 1.34 million Twenty-foot Equivalent Units (TEUs) in May (the most recent month for which "after-the-fact" data is available). May import volumes were up 4.1 percent from April volumes and up 2.3 percent from May 2011.
Import totals for the first six months of 2012 are estimated to be 7.5 million TEU, an increase of 2.6 percent from the first half of 2011. Current and forecasted import levels support the NRF's projection that full year 2012 retail sales will grow 3.4 percent to $2.53 trillion.
"Whether consumers are going to have the confidence to spend during the next few months depends on what happens with employment, but retailers are being cautiously optimistic," NRF Vice President for Supply Chain and Customs Policy Jonathan Gold said. "Sales can fluctuate from month to month, but these import numbers show that retailers are still expecting this year to be better than last year."
Still, seasoned retailers know that the ultimate factor in the success or failure of the 2012 holiday retail shopping season will be consumers and retailers' ability to create customer enthusiasm. "Economists and commentators are talking the economy down," said Hackett Associates founder Ben Hackett. "Despite the mixed signals, we remain optimistic that consumers will remain in the market."
Share this article
---
About Our Business News for Entrepreneurs
If you enjoyed this article, you can find plenty more like it on our site. We cover important news stories for entrepreneurs. In addition to breaking news for entrepreneurs, we also have tons of how-to articles that cover common small business challenges like obtaining venture capital, preparing a marketing plan, getting publicity and much more.
---
Additional Resources for Entrepreneurs