Small Business Finance News
More Small Businesses Were Sold In 2011 Than In 2010 As The Market For Business Exits And Transitions Gains Steam
Written by Tim Morral
Published: 1/10/2012
Recent report indicates a continuing trend of year-over-year growth in the business-for-sale marketplace.
According to a year-end Insight report published by BizBuySell, the largest online business-for-sale marketplace, 6,703 small businesses were reported as sold to BizBuySell.com across the U.S. in 2011, a modest 3.3% increase from the 2010 total of 6,486.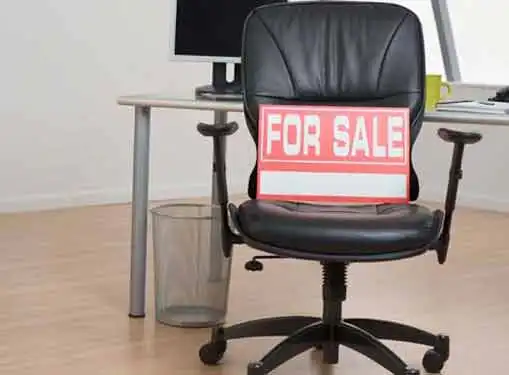 The 2011 increase continues the trend of gradual and sustained growth in closed transactions that began in 2009.
The report also revealed a 3.3% rise in median selling price, from $150,000 in 2010 to $155,000 in 2011. Gains in median revenue for sold businesses (6.7%) outpaced gains in sales price, indicating that while improved business performance is contributing to selling activity, business owners are adjusting their price expectations (relative to revenue and cash flow) to close deals.
"While 2011 continued to be a tough year for the nation's small business owners, we were pleased to see that business performance is improving and more people are buying small businesses," Mike Handelsman, group general manager of BizBuySell.com and BizQuest.com, said. "Helping this is the fact that business sellers are adjusting their value expectations, something that should continue to spur deals in 2012."
Going into 2012, all signs point to a continuing period of slow and steady growth in the business-for-sale marketplace. Small business performance is improving, making many listed businesses more attractive to buyers. Likewise, sellers' adjusted value expectations and the possibility of easing credit restrictions will contribute to the vitality of the business-for-sale marketplace in 2012. That's all great news for retiring baby boomers who own companies and other business owners who want to sell a business.
"We are seeing improved small business transaction activity driven, at least in part, by the fact that small business owners are lowering prices to attract buyers," says Handelsman. "It's slowly becoming a better time to be a seller, but it's already a good time to be a buyer."
Share this article
---
About Our News for Small Business Owners
Gaebler.com journalists write new news articles for entrepreneurs five days a week. Our small business news articles review trends in business management, analyze the impact of new government policies, present relevant entrepreneurial research findings, and cover many other topics of interest to small business owners.
---
Additional Resources for Entrepreneurs