Portfolio To Offer Online Resources For SMBs
Written by Jenna Weiner
Published: 12/8/2009
The American City of Business Journals is re-launching Portfolio.com to offer SMB owners strategies in a trying market.
It may be good news for small business owners that the Portfolio business site and service for SMB executives has been re-launched this week. The American City of Business Journals - the nation's largest publisher of business-to-business information - brought Portfolio back because they believe SMB owners who will bring about economic recovery might benefit from the newsweekly.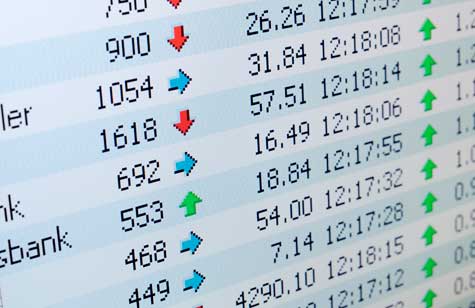 "Small and mid-sized businesses are widely expected to be the backbone of this recovery and represent one of the few current growth markets," said Tim Bradbury, president of ABCNJ New Media.
He acknowledges SMB owners are hard to engage as a group because they are spread across a number of sectors. "They settle for nothing less than trusted data and insight, valuable connections and relevant, useful services." He promises the newly issued Portfolio.com will offer all three.
Portfolio will feature business journalism with exclusive research on economic and financial market events, as well as their impact on entrepreneurs. It will also draw from in-depth journalism produced by local business journals to provide content for a wide audience.
Editor J. Jennings Moss says, "We're already producing in-depth series that look at how small and midsized businesses are going global as well as the new nature of risk." He firmly believes Portfolio will offer SMB owners a unique perspective. "We're bringing back the strong point of view of the Portfolio brand."
Portfolio has the potential to reach an ever growing number of entrepreneurs in America. According to the Kauffman Foundation, more college students are studying entrepreneurial tactics with the hopes of starting their own businesses.
Have Friends Who Might Like This Article?

Share this on Twitter
Let them know on LinkedIn
Ready to Learn More? We Think You Might Like These Articles:
---
About Our Small Business News
If you enjoyed this article, you can find other breaking news for entrepreneurs on our site. We cover current news stories for business owners. In addition to breaking news for entrepreneurs, we also have tons of how-to articles that cover topics like writing a business plan, preparing a marketing plan, getting publicity and much more.