Small Business Finance News
SBA Provides Disaster Relief Loans For Ferguson Businesses
Written by Tim Morral
Published: 9/11/2014
The Small Business Administration opens up application process for low-rate loans to businesses and nonprofits that experienced economic injury due to the recent events in Ferguson, Missouri.
The U.S. Small Business Administration (SBA) routinely offers many different types of government-backed loans to small businesses, as well as loan programs to businesses that are recovering from natural disasters like floods or hurricanes. But weather-related events aren't the only catalysts for SBA disaster relief loans.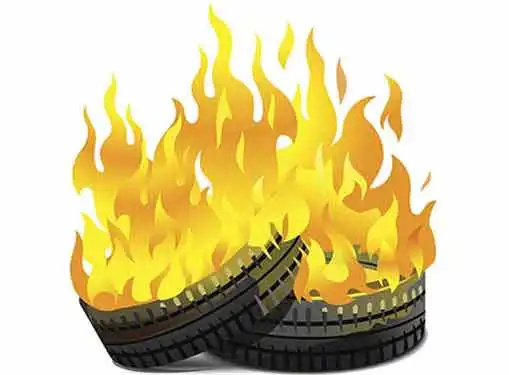 Recently, the St. Louis American and other media outlets reported that the SBA has opened the application process for low-interest disaster loans for small businesses and nonprofit organizations that suffered substantial economic injury as a result of the events in Ferguson, Missouri.
At the request of Missouri governor, Jay Nixon, the SBA has designated St. Louis County as the epicenter for the program. However, businesses in surrounding counties including St. Charles, Jefferson and Franklin, and the city of St. Louis may also qualify for the same assistance.
The loan program is limited to the financial impact of the disaster and loan proceeds may not be used to reimburse business owners for actual property damage. Under the conditions of the program, small businesses can receive funds at an interest rate of 4 percent, while nonprofits can enjoy a rate of 2.625 percent.
Loan terms can extend to 30 years. But to qualify, businesses must demonstrate that they lack the financial ability to recover from the adverse impact of the events surrounding the shooting of Michael Brown.
"The SBA is offering a below-market rate," said Bill Koontz, a spokesman for the SBA. "If you can qualify for a loan at a lower rate, of course that makes it easier. Terms can be as long as 30 years. We set the term based on the business owner's ability to pay. Different business owners borrowing the same amount might pay a different amount over a different length of time."
Depending on their circumstances and borrowing qualifications, small businesses may be asked to provide collateral for the loans. Applicants with poor credit or the inability to repay the loan may also be declined. However, for many small businesses, the loan program provides faster access to the funding they need to get back on their feet.
"The SBA application process is streamlined compared to many banks," added Koontz. "All this group, all we do is deal with people who have been through a traumatic event. We understand putting paperwork together is not something they want to do, it's something they're stuck doing. Our staff is experienced with working with people who have been through something hard."
For businesses and nonprofit interested in applying for the loan program, SBA representatives will be on hand at the Disaster Loan Outreach Center, through Wednesday, September 17th, at the Ferguson Public Library.
Share this article
---
About Our Small Business News
If you enjoyed this article, you can find other breaking news for entrepreneurs on our site. We cover important news stories for business owners. In addition to breaking news for entrepreneurs, we also have tons of how-to articles that cover topics like writing a business plan, hiring and firing employees, getting publicity and much more.
---
Additional Resources for Entrepreneurs