Small Business Finance News
Small Businesses Spared Rate Hikes By Obamacare Redefinition
Written by Tim Morral
Published: 10/13/2015
Changes regarding the definition of a small employer prevent small businesses from being forced into costlier small group insurance plans.
The Obama administration recently extended an olive branch to small businesses, many of which are still feeling embittered by the mandates of the Affordable Care Act (ACA).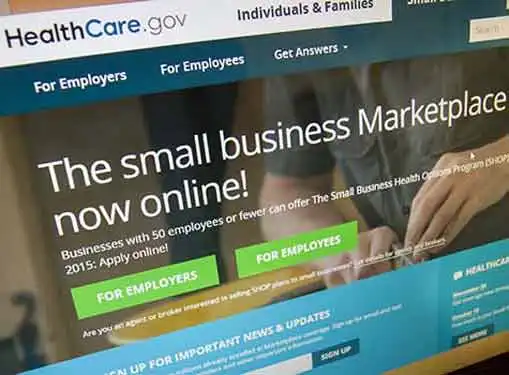 Photo Credit: txking / Shutterstock.com
But is it enough to satisfy small business employers?
Redefining "Small Employers"
Under ACA mandates, small businesses with 50 employees or less must offer certain required benefits to their employees. The upper threshold was slated to expand to 100 employees in 2016.
The higher threshold would have meant that businesses with 50 to 100 employees would be lumped in with smaller companies, forcing them into small group insurance plans. Many business owners argued that small group insurance plans would mean higher health insurance costs for both employers and employees.
By signing the new legislation into law, Obama held the definition of small businesses as companies with 50 employees or less, preventing small business health insurance plan rate hikes from impacting companies with 50 to 100 employees. Although states retain the option of increasing the threshold beyond 50, federal law will no longer require it in 2016.
"Restoring state control of small-market health insurance rules will protect affected employers from much higher premium costs and more burdensome mandates," said National Retail Federation Senior Vice President for Government Relations, David French. "Companies in this size range might not be large, but they shouldn't be branded 'small' if it's going to cost them money."
Small Business Owners Appreciative, But Want More Changes to ACA
The small business community's response to the redefinition has been predictably positive. Small to medium-sized business owners generally see the change as a move in the right direction, but emphasize that it doesn't go far enough in mitigating the impact of the ACA on small companies.
Small employers are particularly critical of reporting mandates as well as the requirement that employees who work 30 hours or more per week be counted as full-time. Additionally, small business owners want a repeal of the "Cadillac tax" -- an excise tax on high-end, employer-sponsored health insurance plans that will impact one in four businesses starting in 2018.
"We hope this becomes a trend," said Kevin Kuhlman, director of federal public policy at the National Federation of Independent Business. "The ACA has been a big disappointment to small businesses and there are many ways to make it less burdensome."
Share this article
---
About Our Entrepreneur News Feeds
Our entrepreneurial news is packed with the latest news for business owners. Find helpful entrepreneur resources about the latest business news and financial news concerning the market and the economy.
---
Additional Resources for Entrepreneurs