Small Business Owners Can Save Money With AmEx OPEN Program
Written by Jenna Weiner
Published: 8/24/2010
Program members can save with Hertz, HP and other companies.
American Express OPEN is making news for entrepreneurs by introducing new members of its OPEN savings program.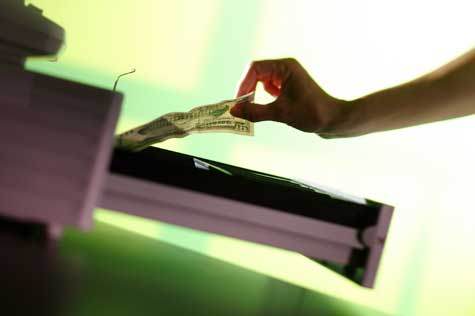 The new members of the program include car rental giant Hertz, HP Direct, the largest technology company in the world, office supply retailer OfficeMax and Flextornics RTS's Firedog tech support. By partnering with the OPEN program, the companies have been able to offer discounts to members of the card services.
For technology services, small business owners will be able to save 5 percent off of any HP products and 10 percent on tech support from Firedog experts, who can assist them with installation, repair, PC upgrades, virus removal and other issues.
Businesses that have employees travel frequently will benefit from Hertz's 10-percent discount off of purchases when spending $2,500 or more and 5 percent when spending between $500 and $2,500 a year.
OfficeMax is offering OPEN members 5 percent off of purchases of $100 or more when shopping in one of the chain's 1,000 locations around the country or online.
American Express recently gave tennis fans the opportunity to learn more about the game they love. With the launch of NextContenders.com, fans will be able to get an all-access look into the 2010 US Open.
Have Friends Who Might Like This Article?

Share this on Twitter
Let them know on LinkedIn
Ready to Learn More? We Think You Might Like These Articles:
---
About Our Entrepreneur News
If you enjoyed this article, you can find other breaking news for entrepreneurs on our site. We cover important news stories for entrepreneurs. In addition to breaking news for entrepreneurs, we also have tons of useful articles that cover topics like writing a business plan, preparing a marketing plan, working with family members and much more.