Small Business Owners Might Organize Their Way To Success In 2010
Written by Jenna Weiner
Published: 1/11/2010
A new survey from MARC Research for Office Dept reveals that cluttered offices contribute to SMB financial setbacks.
It seems that making time to clean up around the office could be a beneficial New Year's resolution for many small business owners. It may be unsettling news for entrepreneurs that office clutter seems to come at a cost.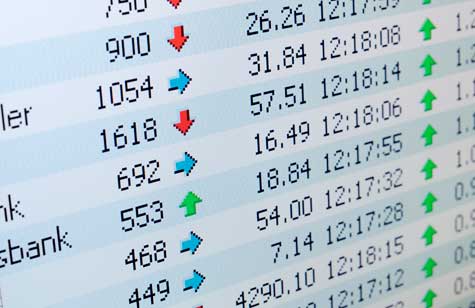 A report from MARC Research, the research team for Office Depot, reveals that workers agree that messy workspaces cost them time, contribute to missed deadlines, and mar their reputations. Nonetheless, 32 percent of respondents say they have disorganized offices and desks, and 42 percent clean the clutter once a month or less.
The survey found that more than 30 percent of workers have lost an important document due to a messy desk. Food and newspapers are the main culprits of clutter, with 32 percent of respondents saying they occupy their desks. Coffee cups were another top clutter item, and spare shoes also ranked high on the survey.
To respond to this problem, Office Depot is partnering with the National Association of Professional Organizers to promote Clean Up Your Desk day. SMBs that become fans of Office Depot on Facebook will receive a 10 percent discount on organizational products to honor the day.
Getting organized could help small businesses get a good start on the year, as national expectations of SMBs for 2010 are high.
Officials contending for increased SMB lending suggest that small businesses will help the economic turnaround this year; indeed, SMBs have contributed to 64 percent of net new jobs over the past 15 years.
Have Friends Who Might Like This Article?

Share this on Twitter
Let them know on LinkedIn
Ready to Learn More? We Think You Might Like These Articles:
---
About Our Small Business News
If you enjoyed this article, you can find many other small business news articles on our site. We cover important news stories for entrepreneurs. In addition to breaking news for entrepreneurs, we also have tons of useful articles that cover things like getting business loans, hiring and firing employees, working with family members and much more.