Small Businesses Might Get Ahead By Monitoring The Macroeconomy
Written by Jenna Weiner
Published: 1/15/2010
Small business owners might get ahead in 2010 by watching macroeconomic indicators.
Many small business owners feeling the pinch of the recession tend to crunch their own credit numbers when deciding whether to increase staff. But experts at the Wall Street Journal suggest that the nation's employment rate should factor into small business hiring decisions.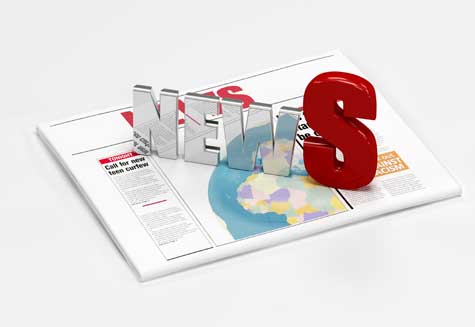 It may be surprising news for small business owners that the macroeconomy trends might serve as indicators entrepreneurs can use to get ahead in 2010.
One of the top things small businesses should monitor is real personal consumption expenditure. This indicator tracks the inflation-adjusted price changes in consumer products; in short, it reveals whether consumers are spending and how much.
Chad Moutray, the Small Business Administration's chief economist, told the source, "When the public is hording money, small businesses are going to feel that more than anyone."
Another indicator to watch is the value of the U.S. dollar. By looking at commodities prices, SMB owners can gauge how the dollar compares to other currencies. This might offer insight on good times to try to export services and products.
By watching the national trends, small businesses might be able to make smart moves that could turn around the national economy.
Many expect SMBs to lead the way to economic recovery as small businesses have generated 64 percent of net new jobs over the past 15 years.
Have Friends Who Might Like This Article?

Share this on Twitter
Let them know on LinkedIn
Ready to Learn More? We Think You Might Like These Articles:
---
About Our Small Business News
Our entrepreneur news feed is packed with useful information for small business startups and entrepreneurs. Find helpful entrepreneur resources about small business management, financing, marketing & technology.