Small Businesses Still Struggle With Loans
Written by Jenna Weiner
Published: 12/29/2009
A recent NFIB report indicates that SMB owners are finding it increasingly harder to get loans.
In light of the recent White House forums encouraging banks to extend loans to small businesses, things seemed to be looking up for entrepreneurs. But now the most recent survey from the National Federation of Independent Business reports that finances and failure to receive loans are still the top plight of small businesses.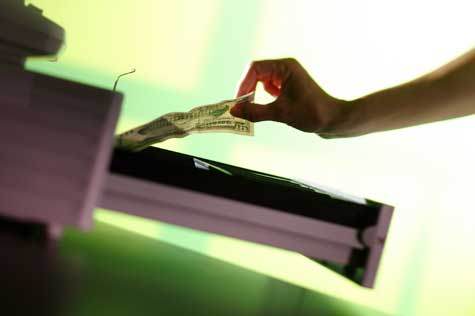 The NFIB is continuously supporting legislation that could bring good news to small business owners looking to get them out of this slump. The small business trade organization is advocating a payroll tax holiday to put money in the hands of consumers.
This won't help with loans - which 15 percent of small business owners claim are steadily getting harder to receive. Still, it could help with SMB finance problems.
While the NFIB acknowledges that increased loans will be essential to ultimate recovery, officials believe there is hope even in the midst of pinched lending. Holly Wade, policy analyst at the National Federation of Independent Business, told the Dallas News that even more than loans, "what [small businesses] need are customers."
Small business owners might be well-advised to increase their use of social media marketing campaigns to draw consumers; a survey for Social Media Today found that 64 percent of business marketers plan to increase their use of social media in 2010.
Have Friends Who Might Like This Article?

Share this on Twitter
Let them know on LinkedIn
Ready to Learn More? We Think You Might Like These Articles:
---
About Our Entrepreneur News
We publish news articles for entrepreneurs whenever there's news. Our small business news articles review trends in business management, analyze the impact of new government policies, present relevant entrepreneurial research findings, and cover many other topics of interest to small business owners.