Small Business Finance News
Time Is Running Out For Freddie Gray Baltimore Riot SBA Disaster Loans
Written by Tim Morral
Published: 6/11/2015
Final deadline for small business disaster loans for any damages incurred during the recent Baltimore riot is less than a month away.
Things got a little crazy for business owners in Baltimore, Maryland on April 28, in an escalating series of events that included the looting and burning of a CVS store and other reckless chaos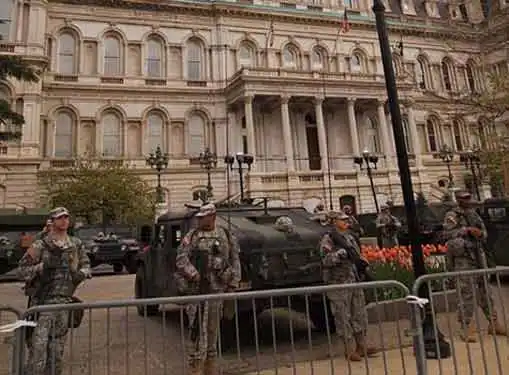 Photo credit: duckeesue / Shutterstock.com
If your Baltimore business suffered during the recent civil unrest that was unleashed after a young black man, Freddie Gray, died in police custody, you may be eligible for a government loan, but you need to move quickly before time runs out.
Deadlines for SBA Disaster Loan Applications Related to Baltimore Civil Unrest
The U.S. Small Business Administration wants you to know that the deadline for disaster loan applications relating to physical damage is July 10, 2015, so get moving if you are eligible.
If your business was unable to meet its obligations and to pay its ordinary and necessary operating expenses because of the Baltimore riots, you have a little more time to apply for these government-backed business loans. The deadline to file economic injury applications is February 11, 2016. You can file for this loan even if your business did not sustain any physical damage.
How Baltimore Riot SBA Business Loans Work
The riots occurred between April 25 and May 3, 2015 and were focused largely in the area around West Baltimore's Mondawmin Mall. The disaster loans, however, cover a broader area: all of Baltimore City and the adjacent counties of Anne Arundel and Baltimore in Maryland.
Any business that experienced damaged or destroyed real estate, machinery and equipment, inventory, and other business property can apply for a low-interest disaster loan.
Up to $2 million can be borrowed to repair or replace damaged business assets. Interest rates are as low as 4 percent for businesses. Loan amounts and terms are set by the SBA and are based on each applicant's financial condition.
Loan applications can be downloaded at www.sba.gov/disaster. Businesses can also complete an online application using the Electronic Loan Application (ELA) at https://disasterloan.sba.gov/ela.
For more information on disaster loans for businesses, call the SBA's Customer Service Center at 1-800-659-2955 for additional information.
Share this article
---
About Our News for Small Businesses
Our reporters cover everything related to entrepreneurship. Our perspective is dedicated to helping you to be a successful entrepreneur.
---
Additional Resources for Entrepreneurs