Small Business Finance News
Venture Capital Deals: August 15, 2022
Written by Ken Gaebler
Published: 8/15/2022
The ides of August are behind us now. We've recorded 200+ VC transactions month to date.
We start the week with twenty-three new August 2022 VC transactions that our team has recorded recently in our venture capital database.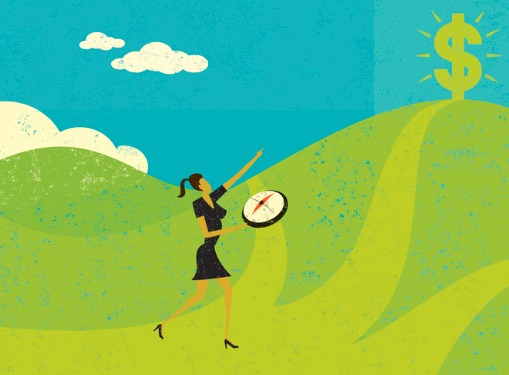 There are seven seed funding rounds in the mix. So, big congrats to those newly funded earlier-stage companies that have managed to raise money in challenging times!
Auddy
London-based Auddy, a platform for podcasters, closed a $3 million equity round led by Pembroke VCT. Haatch Ventures and Brick Capital Ventures also participated in the round.
Biofourmis
Boston-based Biofourmis, a startup focused on virtual care and digital medicine, landed $20 million to extend their Series D funding round. Intel Capital joined the other Series D investors.
Bluestem Biosciences
Renewable chemicals startup Bluestem Biosciences raised $5 million in a seed funding round. Zero Infinity Partners led the round with participation from Invest Nebraska and individual investors. The company is based in Omaha, Nebraska.
Boulevard
Boulevard, a scheduling, management and client experience platform, raised $70 million in funding. The Series C round was led by Point72 Private Investments. Index Ventures, Bonfire Ventures, BoxGroup, VMG Partners and Toba Capital also invested in the round.
Canvass AI
Industrial AI software platform Canvass AI closed a $14.2 million Series A round, adding to its prior Series A close. Investors included Yamaha Motors Ventures and the Government of Canada. The company is based in Toronto, Canada.
Carbonstop
Carbonstop, which makes carbon emissions management software, raised $14.8 million in its Series B funding round. GL Ventures, Sequoia China and Matrix Partners led the round. The company is based in Beijing, China.
Ceresa
Ceresa, which offers an employee learning platform, raised a $3 million equity round. TTCER Partners, EduLab Capital Partners, and LiveOak Venture Partners were the lead investors, with additional participation from Gaingels, Goodwater Capital, TXV Partners, and Notley. The company is based in Austin, Texas.
CreatorDAO
CreatorDAO, a new Web3 project, raised $20 million in seed funding. Initialized Capital and A16z led the funding, with participation from 6th Man Ventures, Abstract Ventures, Alchemy Ventures, Audacious Ventures, Fika Ventures, FUEL Capital, Hack VC, Liquid 2 Ventures, M13, Olive Capital, Palm Tree Crew, Soma Capital, SV Angel, The Chainsmokers, Paris Hilton, Liam Payne and Michael Ovitz. The company is based in Santa Monica, California.
Data Gumbo
Smart contracts startup Data Gumbo raised $4 million in a Series C funding round. Saudi Aramco Energy Ventures and Equinor Technology Ventures led the round. Data Gumbo helps its customers validate invoices and transactions more efficiently and automate procure-to-pay and order-to-cash processes. The company is based in Houston, Texas.
DD360
Mexico City-based DD360, a proptech startup, landed $25 million in new funding. Creation Investments made the investment. The company's offerings allow its customers to finance and manage residential real estate in Mexico.
Econic Technologies
UK-based Econic Technologies, a plastics industry innovator, has raised $12.45 million in an extension of its Series D funding round. OGCI Climate Investments and Capricorn Sustainable Chemistry Fund led the round. CM Venture Capital, GC Ventures Company, and ING Sustainable Investments also invested in the round.
EirSystems
EirSystems, which offers software for prescribing and distributing prescriptions, raised a seed funding round. The amount of the round was not disclosed. Solas BioVentures led the round and was joined by Chain Reaction Boston. The company is based in Chattanooga, Tennessee.
EventPipe
EventPipe, which offers cloud-based, event housing management software, closed a $2.2 million seed funding round led by Velocior Ventures. EventPipe's platform has booked over 1.6 million room nights, amounting to more than $250 million in total bookings. The company is based in Portsmouth, New Hampshire.
Evidence Partners
Ottawa-based Evidence Partners, which offers literature review automation software, closed a $20 million equity round. Thomvest Ventures was the lead investor, with support from Pender Ventures and Export Development Canada.
Forage Technology Corporation
Payments processor Forage Technology Corporation closed a $22 million Series A funding round. Nyca was the lead investor, with support from PayPal Ventures, EO Ventures and individual investors, including Apoorva Mehta, the founder of Instacart. Based in San Francisco, the company focuses on accepting SNAP EBT payments online.
Grizzly.fi
Zurich-based crypto investing platform Grizzly.fi landed $26 million in equity funding. The investors were not disclosed. The platform is about to go live, and the company has invested heavily in making sure that it is secure.
Heirloom.io
Heirloom.io, a SaaS platform for Web3 accessibility, secured an $8 million seed funding round. The round was led by Forte Labs and Ripple Labs. The company is based in Los Angeles, California.
Maximus
Telemedicine company Maximus raised a $15 million Series A funding round. Founders Fund led the round with participation from 10X Capital, 8VC, Abstract Ventures, Chamaeleon, Correlation Ventures, Electric Ant, Gaingels, ONEVC, Rational Ventures, Shrug Capital, Unshackled Ventures, What If Ventures and several angel investors. The company is based in Los Angeles, California.
Modern Life
New York-based Modern Life, a life insurance technology company, bagged a $15 million seed funding investment. Thrive Capital led the round with support from individual investors.
Openspace.AI
Jobsite capture and analytics venture OpenSpace.AI closed its Series D funding round, raising an additional $9 million. Investors in the round included Taronga Ventures and GreenPoint Partners. The company is based in San Francisco.
Overtime
New York-based Overtime, a sports leagues venture, landed $100 million in Series D funding. Liberty Media Corporation led the round, with participation from Morgan Stanley's Counterpoint Global, Bezos Expeditions, Blackstone, Winslow Capital and Sapphire Sport.
Prellis Biologics
Biotherapeutics company Prellis Biologics landed a $35 million Series C funding. Avidity Partners and Celesta Capital led the round. Additional investors included True Ventures, Lucas Venture Group, Khosla Ventures and SOSV. The company is based in San Francisco.
Sella
Resale platform Sella raised a $3 million seed funding round. Flying Fish Ventures led the investment. The company is based in Portland, Oregon.
Share this article
---
About Our Small Business News
We publish news articles for entrepreneurs five days a week. Our small business news articles review trends in business management, analyze the impact of new government policies, present relevant entrepreneurial research findings, and cover many other topics of interest to small business owners.
---
Additional Resources for Entrepreneurs