Small Business Finance News
Venture Capital Deals: August 22, 2022
Written by Ken Gaebler
Published: 8/22/2022
With most of the world on holiday, entrepreneurs and investors are still burning the midnight oil to close venture capital deals. Here are a few recent VC transactions that caught our eye.
We continue to cover the latest news regarding recently funded tech companies.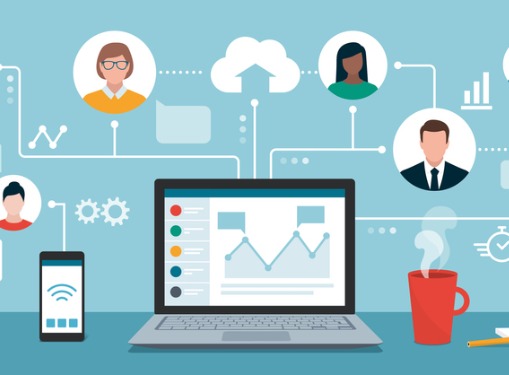 Today, I've got a short list of twelve companies to share with you, but they are all pretty interesting. From solar-powered freezers to POAP technology, these companies are innovating in ways that have attracted VC attention, interest and cash.
Aceiss
Aceiss, a security startup focused on monitoring user access, closed a $3.25 million seed round. Canaan Partners led the round, with participation from Connecticut Innovations and Insight Venture Partners. The company is based in New Canaan, Connecticut.
BRAVO SIERRA
New York-based Bravo Sierra, which bills itself as a military-native wellness company, closed a Series B funding round that brought in $17 million. The Merchant Club led the round, with support from AF Ventures, Capstar Ventures, Mousse Partners and Redo Ventures.
Defendify
Cybersecurity platform Defendify scored $3.35 million in new equity funding. Maine Venture Fund was the lead investor. 3dot6 Ventures (Jonathan Dambrot), Coastal Ventures, FreshTracks Capital, Maine Technology Institute, Opus Ventures, Wasabi Ventures and York IE also joined the round. The company is based in Portland, Maine.
GitPOAP
The blockchain money continues to rain down on companies doing stuff I barely understand. Boston-based GitPOAP, which integrates POAP (Proof of Attendance Protocol) issuance into GitHub, reeled in a $4.28 million seed funding round. Inflection VC and Libertus Capital were the lead investors. They were supported by Avalanche VC, POAP, Protocol Lab and multiple angel investors.
Koolboks
Koolbooks, based in Paris, landed $2.5 million in seed funding led by Aruwa Capital Management, with participation from Acumen Fund, All On, Blue Earth Capital and GSMA. If you guessed that this had anything to do with books, you'd be wrong. The company makes solar-powered freezers and cold storage products for Africa.
Quaddro
Brazilian startup Quaddro, which develops small business management software, is sitting on $3.2 million in new seed funding. The investment came from lead investor Valor Capital Group, with Bridge Latam, Conta Simples, Flash Beneficios, Nomad Ventures and NXTP Ventures also joining the round.
Solsten
Marketing audience analytics startup Solsten closed a $22 million Series B funding round. Konvoy Ventures led the round, with participation from Bascom Ventures, Dentsu Ventures, Galaxy Interactive, GFR Fund, Inventure, Sisu Game Ventures and Warburg Serres Investments. The company is based in Germany but has US offices in Manhattan Beach, California.
TerraPower
Nuclear power company TerraPower landed over $750 million in new funding. The round was led by SK Group and Bill Gates, who is a co-founder. The company is based in Bellevue, Washington.
ThreatX
Boston-based ThreatX, which provides API-focused cybersecurity solutions, landed a $30 million Series B funding round. Harbert Growth Partners led the round, with participation from .406 Ventures, Access Venture Partners, Grotech Ventures and Vistara Capital Partners.
Venue
Video conferencing startup Venue closed a seed funding round, raising $4 million. Accel Partners led the investment, with support from individual investors. The company is based in Toronto, Canada.
Violet
It's good to see these seed rounds still flowing. Health equity startup Violet announced a $4.1 million seed funding round late last week. SemperVirens Venture Capital led the round, with support from Hopelab, Northwell Ventures, The Venture Collective and individual investor Naomi Allen. The company is based in New York City.
Vividly
Vividly, a trade promotion management platform for the CPG space, secured $18 million in equity funding in a round led by 645 Ventures and Vertex Ventures. Costanoa Venture Capital, Green Spoon and Torch Capital also joined the round. The company is based in Spring, Texas.
Share this article
---
About Our Small Business News
We publish news articles for entrepreneurs every day. Our small business news articles review trends in small business, analyze the impact of new government policies, monitor key economic indicators that impact small business, and cover many other topics of interest to small business owners.
---
Additional Resources for Entrepreneurs