Small Business Finance News
Venture Capital Deals: August 27, 2022
Written by Ken Gaebler
Published: 8/27/2022
The weekend is here, but our VC deal coverage isn't taking the day off. Check out these new VC investments from our venture capital database.
I decided to work for a little bit on a Saturday morning and post some of our recent venture capital transactions.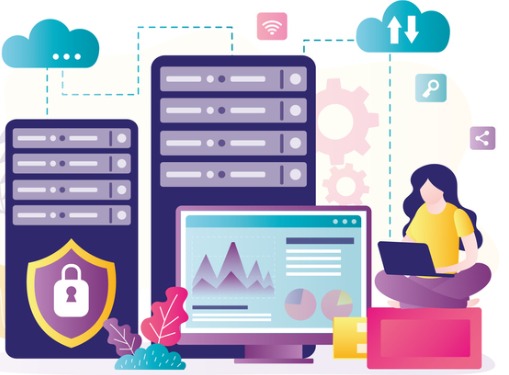 Today, we've got deals from Silicon Valley, New York City, Boston, London and Beijing. We've also got every type of round covered: seed, Series A, Series B, Series C and Series D. Just fourteen deals in total but they cover a lot of ground!
Alma
Brooklyn-based Alma announced a $130 million Series D round. Thoma Bravo led the investment in the healthcare services venture, with support from Cigna Ventures, Insight Venture Partners, Optum Ventures, Primary Venture Partners, Sound Ventures and Tusk Ventures. Alma is pioneering a new practice model for therapists designed to simplify access to care.
Anyscale
Anyscale, which allows developers of all skill levels to easily build applications that run at any scale, secured $99 million in Series C funding led by Addition Capital and Intel Capital. Foundation Capital also joined the round. The company is based in Berkeley, California and has an affiliation with the UC Berkeley RISELab.
BalkanID
Artificial intelligence startup BalkanID scored a $2.4 million seed funding round. Afore Capital, Firsthand Ventures, GIT1K, K2G Tech Fund, MGV, NKM Capital, Sure Ventures, Uncommon Capital and individual investors invested in the round. The company, headquartered in Austin, Texas, uses data science and machine learning to provide visibility into entitlement risks across SaaS and public cloud environments.
Goldcast
Boston-based Goldcast, a revenue-driven event marketing platform, closed a $28 million Series A round. Westbridge Capital led the round, with support from Unusual Ventures.
Headroom
Headroom, a meeting platform leveraging artificial intelligence to improve communications and productivity, closed a $9 million investment round. Equal Opportunity Ventures took the lead on making the investment. Other investors included AME Cloud Ventures, Gradient Ventures, LDV Capital and Morado Venture Partners. The company, based in San Francisco, says it has over 5,000 customers for its free service.
Inworld AI
Inworld AI raised $50 million in Series A funding from lead investors Intel Capital and Section 32, with support from Accelerator Ventures, Bitkraft Esports Ventures, CRV, First Spark Ventures, Founders Fund, Kleiner Perkins, LG Technology Venture, M12, Micron Ventures, NTT DOCOMO Ventures, SK Telecom Ventures and The Venture Reality Fund. The company provides a developer platform for creating AI-powered virtual characters to populate immersive realities. They are based in Mountain View, California.
Kodiak Robotics
Kodiak Robotics, based in Mountain View, California, secured a strategic funding round from Pilot Company, which operates more than 800 retail and fueling locations. The amount of the investment was not disclosed. Together, the two companies are working to bring autonomous truck inspections, maintenance, refueling, data offloading and load pick-up and drop-offs to commercial trucking customers. Kodiak, which is majority-owned by Berkshire Hathaway, has been developing autonomous technology for long-haul trucking since its founding in 2018.
Lily AI
AI-powered e-commerce venture Lily AI, a product attributes platform that injects the language of the customer across the retail stack, landed $25 million in Series B funding from Canaan Partners, Conductive Ventures, New Enterprise Associates and Sorenson Capital. The company is based in Mountain View, California.
Nreal
Chinese augmented reality venture Nreal raised $15 million in investment from iicombined. The company's glasses offer a wide-screen display and tap into the power of AI algorithms to provide an immersive mixed reality experience.
Qloo
Cultural discovery platform Qloo received $15 million in Series B investment from AXA Venture Partners and Eldridge Industries. Based in New York City, the company empowers members to discover new things and places based on their existing taste in music, film, TV, dining, nightlife, fashion, books and travel.
Reposite
New York City-based Reposite raised $7.5 million in investment from lead investors Greycroft Partners and Liberty City Ventures, with support from BDMI and MATH Venture Partners. The company provides a supplier management platform built for the travel trade.
Rookout
Palo Alto-based Rookout closed a $16 million Series B round. Fort Ross Ventures led the round, with support from Binder & Partners Ventures, Cisco Investments, Emerge, Lian Group, Mighty Capital and TLV Partners. The company provides a rapid debugging solution for developers.
Thirdweb
London-based blockchain startup Thirdweb closed a $24 million Series A investment round. Coinbase Ventures, Haun Ventures, Polygon and Shopify invested. Based in London, the company is a developer of an application development interface designed to help build web3 apps.
Zumper
Zumper, based in San Francisco, California, raised $30 million in Series D funding from Blackstone Group, Dawn Capital, Goodwater Capital, Headline and Kleiner Perkins. The company offers a search platform for apartment and home rentals.
Share this article
---
About Our Breaking Small Business News
If this news for entrepreneurs inspired you, you can find plenty more like it on our site. We cover important news stories for entrepreneurs. In addition to breaking news for entrepreneurs, we also have tons of helpful articles that cover topics like writing a business plan, preparing a marketing plan, getting publicity and much more.
---
Additional Resources for Entrepreneurs