Small Business Finance News
Venture Capital Hits Highest Level In More Than A Decade In 2014
Written by Tim Morral
Published: 1/22/2015
MoneyTree report shows that VCs invested more than $48 billion in 4,356 deals during 2014--representing the highest annual venture capital investment since 2000.
Venture capital once again proved to be a valuable source of funding for high-growth startups in 2014.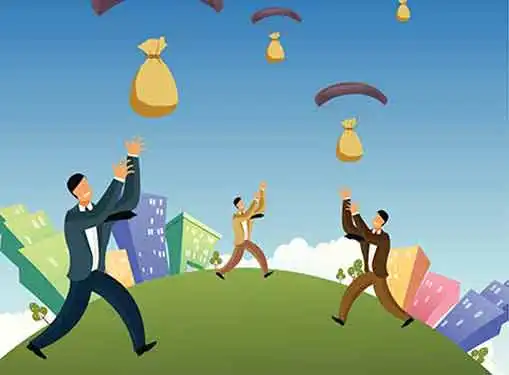 Driven by interest in technology firms and larger-than-normal deals, venture capital funds recorded an annual level of investment not seen since 2000.
Growth in Dollars Exceeds Growth in Number of Deals
According to PricewaterhouseCoopers (PwC) and the National Venture Capital Association (NVCA), a MoneyTree report recently pegged 2014 venture capital investments at $48.3 billion in 4,356 deals--a 61 percent increase in dollar volume and a 4 percent increase in deals over 2013.
"For the first time in MoneyTree history, we saw two deals exceed one billion dollars and more than 40 megadeals -- which are investments exceeding $100 million," said Mark McCaffrey, technology partner at PwC. "In addition, there's been an influx of private equity investors at a level we've not seen previously. As a result, entrepreneurial companies are capable of disrupting entire industries and leveraging investment dollars to expand to the global markets."
While investments in early stage companies captured the most deals in 2014 (2,165 deals for $15.8 billion), expansion stage investments garnered the most dollar volume (1,156 deals for $19.8 billion).
Technology Still Dominates VC Funding
Not surprisingly, the MoneyTree report also found that technology firms continue to captivate VC funders. Breakdowns of VC funding by sector included:
Software - $19.8 billion in 1,799 deals (10% year-over-year volume increase)
Biotechnology - $6 billion in 470 deals (29% year-over-year volume increase)
Life Sciences (biotech + medical devices) - $8.6 billion in 789 deals (29% year-over-year volume increase)
Internet-specific Companies - $11.9 billion in 1,005 deals (68% year-over-year volume increase)
"As the epicenter for technological innovation, the United States has a wealth of groundbreaking startup companies that require the financial capital and business expertise of venture investors to take their businesses to the next level. Whether it be a medical device company whose products will save thousands of lives or the software company whose services will transform an entire industry, the venture community is investing in the future of our economy," said Bobby Franklin, President and CEO of NVCA.
Share this article
---
About Our News for Small Business Owners
Our small business writers cover all aspects of entrepreneurship. Our coverage is all about giving you news you can use to start and grow your business.
---
Additional Resources for Entrepreneurs