Small Business Finance News
Why Small Business Owners Fail To Plan For Retirement
Written by Tim Morral
Published: 11/4/2014
With new research showing that small business owners are investing in their companies rather than their retirements, NerdWallet identifies the reasons why entrepreneurs ignore retirement planning--and risk their financial futures in the process.
Sooner or later, everyone exits their careers--even small business owners. But the majority of small business owners aren't planning for the day they call it quits, a decision that may jeopardize their ability to leave their companies on their own terms.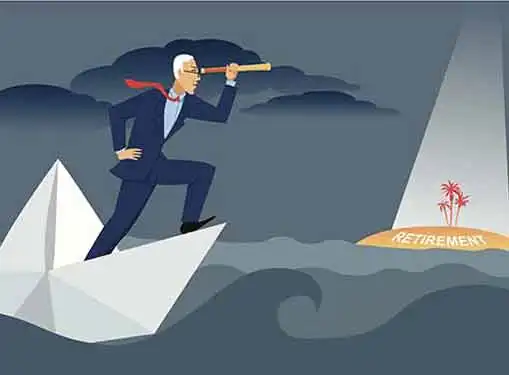 According to a recent study conducted by CNBC and the Financial Planning Association (FPA), small business owners are sacrificing their financial futures to invest additional funds into their companies. In fact, 70 percent of small business owners' wealth is invested back into their businesses.
"Small-business owners are very myopic and tend to focus on the viability and growth of their business, ignoring much else, including their long-term financial needs," FPA Chairman Michael Branham told CNBC. "There needs to be balance between their personal and professional money goals."
The survey also showed that developing a retirement plan/exit strategy is the most important challenge small business owners face, followed by managing cash flow, tax concerns, health insurance, raising working capital, growing revenues and succession planning.
In a recent NerdWallet report, financial advisor Dmitriy Fomichenko identified the reasons why small business owners often put off retirement planning:
Growth Priorities: When small business owners are forced to choose between investing funds in business growth or investing in their retirements, business growth wins every time.
Sale Proceeds: many small business owners expect that the eventual sale of their companies will fund most or all of their retirement expenses.
Procrastination: Solo entrepreneurs aren't under pressure to set up a 401(k) or retirement plan, so they often procrastinate and promise to start contributing to their retirements when business improves.
It's common sense that small business retirement plans are a smart move for entrepreneurs, regardless of how many other people they employ. In addition to insulating business owners from unexpected circumstances that could jeopardize their financial futures, retirement planning has important tax benefits that can significantly reduce entrepreneurs' overall tax burden.
Share this article
---
About Our Small Business News
Our journalists cover all aspects of small business ownership. Our perspective is all about giving you news you can use to be a successful entrepreneur.
---
Additional Resources for Entrepreneurs