Small Business Finance News
Will Obamacare Help Or Hurt Small Businesses?
Written by Tim Morral
Published: 9/3/2013
Recent Wall Street Journal article argues the pros and cons of the Affordable Care Act for small businesses.
Since its passage in 2010, the Patient Protect and Affordable Care Act (or Obamacare) has ignited a hotbed of controversy in the small business community. While some argue that the legislation will benefit small companies, others argue that the legislation will have a disastrous impact on small businesses and entrepreneurship.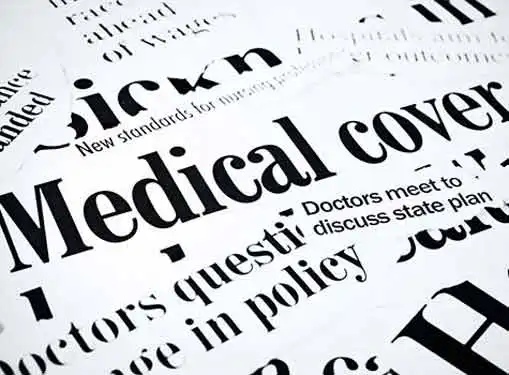 With some provisions of the ACA slated to go into effect in 2014, many small business owners are scrambling to make sense of the changing healthcare environment. Recently, the Wall Street Journal tackled the subject, highlighting the potential pros and cons of the changes for small companies.
The Sticking Point: The Employer Mandate
Much of the buzz around Obamacare has focused on the employer mandate, a provision that requires companies with 50 or more employees to offer small business health insurance plans to their workers. Although implementation of the provision has been delayed a year, the impact for small businesses could be significant.
Advocates of the plan point out that the employer mandate only applies to companies with 50 or more employees--businesses that are already likely to offer health benefits so they can attract and retain the best workers. For these companies, the ACA will only require a slight rise in premiums while creating new options for all small businesses, since employees at companies with fewer than 50 employees can enroll in state-sponsored individual insurance plans.
Critics counter that the rise in premiums will be higher than many people expect and that business owners lack incentives to grow their companies beyond 49 employees. Instead, companies that grow to the point of requiring 50 or more workers will be penalized by being forced to either pay for coverage or pay a hefty fine.
Takeaway for Small Business Owners
Like it or not, Obamacare is here to stay and the healthcare environment will change in the coming months. Although the employer mandate won't kick in until 2015, it's important for all employers to consider how they will respond to the changes once they occur.
Rather than relying on sensational stories about employers who have taken drastic action to prepare for the implementation of Obamacare provisions, conduct your own, thorough research and make sure that your decision-making is rooted in the facts.
Share this article
---
About Our Small Business News
Our small business news site is packed with useful information for business owners. Find helpful entrepreneur resources about the latest business news and financial news concerning the market and the economy.
---
Additional Resources for Entrepreneurs