Small Business Startup News
2013 Trends For Small Business Retailers
Written by Tim Morral
Published: 1/4/2013
Dydacomp offers a glimpse into the opportunities and challenges small business merchants will face in 2013.
Small business owners have a vested interest in staying on top of the latest business trends. But small business retailers have even more incentive to stay abreast of current trends and developments since even minor changes in the marketplace can have a dramatic impact on store revenue.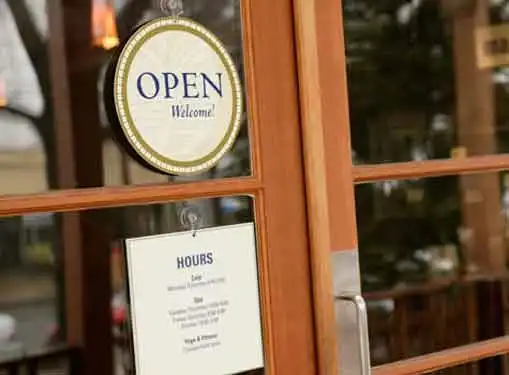 With that in mind, order management solutions provider Dydacomp offers several trends that it predicts will impact small business retailers in 2013.
Influence. Currently, small businesses account 54 percent of all sales in the U.S. Dydacomp predicts that the influence of small businesses will continue to grow in 2013 as experienced professionals focus on creating a sound business plan and leave large corporations to start their own businesses. Combined with entrepreneurs' ability to reach consumers through the use of technology, this will give small businesses more insights and greater ownership of markets.
Back-End Systems. With small business owners investing heavily in online storefronts, 2013 will see the increased deployment of back-end fulfillment systems, providing owners with a unified view of their companies across a range of online and offline channels. At the same time, entrepreneurs will ramp up their use of cloud-based services to achieve anytime, anywhere access to the data and applications that are critical to their businesses.
Connected Consumers. Technologically savvy consumers are increasing the need for small business retailers to deliver customer experiences that leverage in-store and online opportunities. Specifically, small business retailers will need to become more adept at reaching consumers through mobile devices since many shoppers now use their smartphones during brick-and-mortar excursions.
"Over the last year, we've seen many changes in the retail landscape, including the proliferation of smartphones driving mobile commerce and the emergence of small businesses as global players," said Dydacomp CEO, Frank Lizza. "As these trends continue into 2013, merchants and retailers will need to evolve in order to remain competitive. By understanding today's consumers and taking advantage of the latest technology, business owners have a huge opportunity for growth in the coming year."
Share this article
---
About Our Entrepreneur News
Our reporters cover all aspects of entrepreneurship. Our perspective is all about giving you news you can use to start and grow your business.
---
Additional Resources for Entrepreneurs