Small Business Startup News
3 Lessons Small Business Owners Can Learn From Ballerina Misty Copeland
Written by Tim Morral
Published: 7/6/2015
Misty Copeland recently became the first African-American woman to be named a principal dancer in the American Ballet Theater. Here's what small business owners can learn from her story.
Ballerina Misty Copeland made history when the American Ballet Theater named her a principal dancer in June. As the company's first female, African-American principal, Copeland is widely viewed as a role model both inside and outside the ballet community.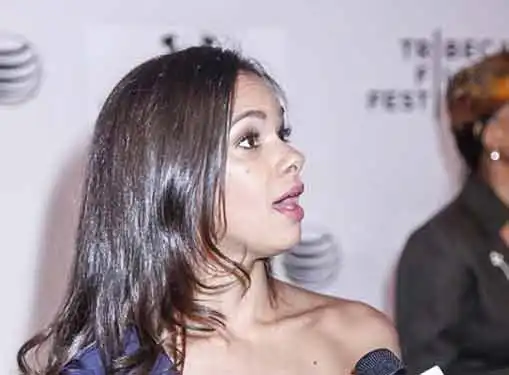 Photo Credit: Sam Aronov / Shutterstock.com
But Copeland's rise to the pinnacle of the dance world didn't happen overnight. It was the culmination of a long, deliberate process -- a process that offers several important lessons for entrepreneurs eager to take their small businesses to the next level.
#1 Being unique isn't enough.
From an early age, Misty Copeland dreamed of breaking the race barrier in ballet. But she understood that making history would require more than simply being one of the few female African Americans in the field -- it would also require a lot of hard work.
As a small business owner, you launched your business based on a belief that you could bring something unique to the marketplace. But innovation isn't enough. To rise above the competition, it's going to take perseverance and hard work. If you aren't willing to sweat for your company, forget about converting your innovative idea into business success.
#2 Constantly promote your industry and your brand.
From writing books to starring in rock videos to doing commercials for UnderArmour, Misty Copeland has aggressively promoted both ballet and her personal brand. In fact, her tireless promotion (across several media categories) has helped cement her reputation as a major player in ballet and contributed to her selection as a principal dancer.
In small business, promotion involves much more than placing ads in local print outlets. The most successful small business owners appreciate the importance of constantly promoting their companies as well as their industries -- in both existing and emerging media channels.
#3 Never give up.
They told Copeland she was too old to start dancing. Then they told her she had the wrong body shape for ballet. In 2012, less than a week after her first performance as a lead dancer, Copeland suffered stress fractures in her tibia and was sidelined for six months.
Here's the point: you can't succeed if you're constantly plagued by fear of failure. It's inevitable that you're going to encounter challenges and naysayers as a small business owner. In some cases, you're going to experience outright disaster. The entrepreneurs who rise to the top of their industries are the ones who believe in themselves and refuse to give up, regardless of their circumstances.
You Can Do This Too
Rising to the top of the ballet isn't easy. Neither is small business. But with the right mindset, anything is possible -- a lesson that Misty Copeland is teaching the world and success-minded entrepreneurs across a range of verticals.
Share this article
---
About Our Breaking Entrepreneurial News
Our small business news site is packed with breaking news for small business startups and entrepreneurs. Find helpful entrepreneur resources about small business management, financing, marketing & technology.
---
Additional Resources for Entrepreneurs