Small Business Startup News
5 Restaurant Trends From The 2013 National Restaurant Association Show
Written by Tim Morral
Published: 6/14/2013
Wondering what trends are shaping this year's food service industry? Fast Casual highlights some of the changes that were the talk of this year's NRA show in Chicago.
It's not easy being a restaurant owner. In addition to staying on top of day-to-day operations, restaurateurs have to navigate the trends that shape the industry and define first-class dining experiences.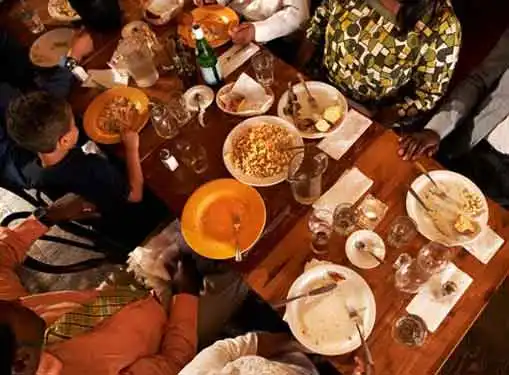 This year's National Restaurant Association show in Chicago featured many of the trends that will impact restaurants and food service in the coming months. In a recent report, Fast Casual highlighted some of those trends, many of which involve menu items in the casual dining sector.
Healthy Menu Items. Healthy menu items continue to be a rising trend in food service, especially when it comes to kids' menus. With more and more brands modifying their menus to accommodate healthier food choices for kids, baked snack chips, whole wheat crackers, pretzel snacks, mini candy gelato and other healthy foods were prominently displayed at this year's show.
Greek Yogurt. Greek yogurt also continues to grow in popularity among consumers and industry experts. Food service providers are offerings wider assortments of flavors in Greek yogurt and are even presenting Greek yogurt as a healthy alternative to mayo or sour cream.
Bread Varieties. Believe it or not, simple bread may not be enough to impress diners anymore. Many of this year's show attendees expressed interest in alternatives to traditional bread items, opting instead for products like flatbread and naan.
Sauces. Sauces have always been of interest to diners and restaurateurs alike. But this year, sauces are becoming more sophisticated as restaurant owners lean toward sauces with spice ingredients that have so-called "super-food" qualities. Expect to see even more variety in sauces and spices, with cayenne pepper, cinnamon and turmeric leading the list of popular ingredients.
Beverages. Beverages are profit centers for most restaurants and restaurateurs are offering a broader variety of beverages to cash in on diners' thirst. The beverages that were most visible at this year's show included coffees, specialty coffees, smoothies, juices, teas and iced teas
Although an awareness of current trends is useful, it's just as important to understand the other factors influencing the strategic position of your business. In some cases, market and/or competitive factors may need to take precedence over current food service trends.
Share this article
---
About Our News for Small Business Owners
Our entrepreneur news feed is packed with useful information for small business startups and entrepreneurs. Find helpful entrepreneur resources about small business management, financing, marketing & technology.
---
Additional Resources for Entrepreneurs