Small Business Startup News
Amazon: It Pays To Quit
Written by Tim Morral
Published: 4/21/2014
To improve the quality of its workforce, Amazon will pay employees up to $5,000 to throw in the towel and make space for employees who really want to work for the company. But will paying to quit really pay off for Amazon?
Employee retention is usually a positive sign for a business. But if Amazon's latest HR strategy pans out, the company will be further ahead by encouraging some employees to move on--even if Amazon has to pay them to do it.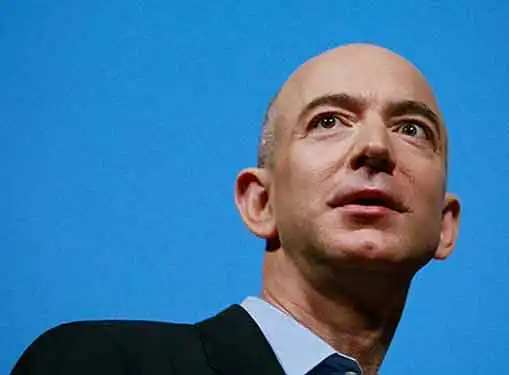 According to Vator News, Amazon has recently announced that it will pay current employees as much as $5,000 to leave the company. Although voluntary severance isn't anything new, the catch is that Amazon hopes employees won't take them up on the offer and will remain dedicated to the company for the long term.
The "Pay to Quit" program will offer associates (not warehouse workers) $2,000 to leave their jobs after their first year of employment. Offered once a year, the quit bonus will increase by $1,000 per year up to a maximum of $5,000.
On the surface, the move seems counterintuitive, especially for Amazon--a company that has one of the highest turnover rates in corporate America. The median employee lifespan at Amazon is approximately one year, which Vator News points out, is even lower than Walmart's 3.3 years. And employee satisfaction at Walmart is considered less than stellar.
So why pay people to quit? Following a similar move by Zappos, Amazon hopes to improve the overall quality of its workforce and ensure that everyone on the payroll has a desire to be there.
"We hope they don't take the offer; we want them to stay," said Amazon CEO Jeff Bezos. "Why do we make this offer? The goal is to encourage folks to take a moment and think about what they really want. In the long-run, an employee staying somewhere they don't want to be isn't healthy for the employee or the company."
Knowing how to keep talented employees is essential for companies that hope to sustain a aggressive growth curve. But it's too soon to tell whether or not Amazon's latest gamble will pay off. Amazon employees often report that they don't receive many of the perks that are offered to employees at other technology companies, so it's possible that many may take Bezos up on his offer and head for the door.
Share this article
---
About Our News for Small Businesses
Gaebler.com journalists write new news articles for entrepreneurs five days a week. Our small business news articles review trends in small business, analyze the impact of new government policies, monitor key economic indicators that impact small business, and cover many other topics of interest to entrepreneurs.
---
Additional Resources for Entrepreneurs