Small Business Startup News
Annual B2B Online Sales Expected To Surpass $1 Trillion In Five Years
Written by Tim Morral
Published: 4/10/2015
Forrester Research predicts that the U.S. B2B e-commerce sector will dwarf the B2C sector by 2020, primarily due to the changing behaviors of B2B buyers.
Although the B2B sector tends to be overshadowed by the consumer market in conversations about online sales, B2B e-commerce is growing--and it may be on track to dwarf B2C e-commerce within just five years.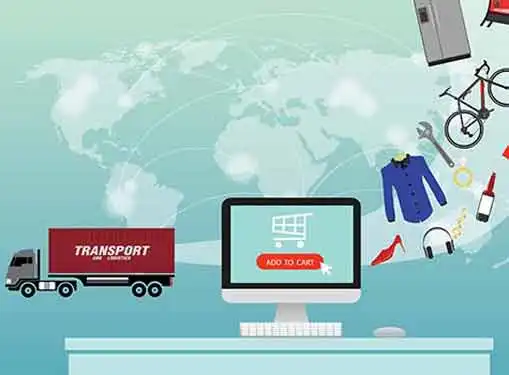 The Growth Forecast for B2B E-Commerce
Annual B2B e-commerce sales already double B2C e-commerce sales in the U.S. In 2014, the B2B sector reported $692 billion in online sales compared to the $305 billion B2C e-commerce market.
Forrester Research is predicting that B2B e-commerce will experience even more growth over the next five years, increasing to $1.13 trillion by the end of 2020. By the end of this year, online B2B sales are expected to reach $780 billion.
Why are B2B online sales expected to grow so quickly? It's because B2B buyers are becoming more comfortable with online purchasing. With three out of four B2B buyers currently researching at least half of their work-related purchases online, the B2B sector is discovering that e-commerce is more convenient--and in many cases, more cost-effective--than traditional ordering routines.
According to Forrester, petroleum and petroleum products currently claim the largest share of B2B e-commerce sales--a position that petroleum sellers are expected to retain for the foreseeable future.
Developing a B2B E-Commerce Presence
Given the rosy outlook for B2B e-commerce, it's more important than ever for many B2B small businesses to develop an e-commerce presence. In addition to following best practices and proven strategies for e-commerce, there are several things to keep in mind as you expand your ability to sell online
User Experiences -- B2B buyers expect B2B brands to provide the same, seamless experiences they enjoy from their favorite consumer brands.
Multichannel Capabilities -- It takes more than a website to succeed at e-commerce. It's important to develop a multi-channel strategy to engage buyers.
Mobile -- Like consumers, B2B buyers are increasingly using mobile devices for online shopping and purchasing. That means your website and other digital assets will need to be mobile optimized.
If your B2B business doesn't have an e-commerce presence yet, the most important thing you can do is to get started now. By putting off the development of robust e-commerce strategy, you will increase the risk of being left behind by a marketplace that is increasingly online.
Share this article
---
About Our Small Business News
We publish news articles for entrepreneurs five days a week. Our small business news articles review trends in business management, analyze the ramifications of regulatory initiatives, present relevant entrepreneurial research findings, and cover many other topics of interest to entrepreneurs.
---
Additional Resources for Entrepreneurs