Small Business Startup News
Atlanta And Miami Offer Strong Forecasts For Small Businesses
Written by Tim Morral
Published: 6/6/2012
Small business Think Tank tour launches with a positive short-term outlook for companies in Miami and Atlanta.
Small businesses in Atlanta and Miami expect to fare better than companies in many other parts of the country -- at least in the near-term.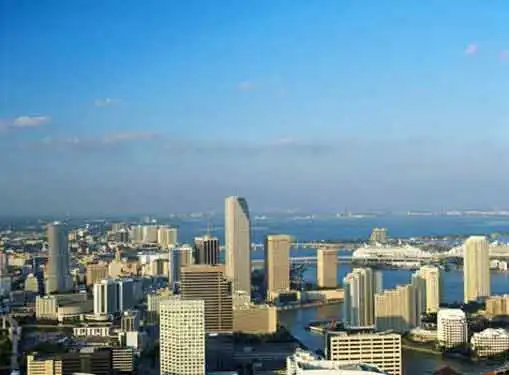 Joint research conducted by Dell and Intel shows that startups in Atlanta and Miami enjoy a better-than-average small business environment. Although the economy continues to plague small businesses across the nation, the strength of the local economies and the presence of supporting organizations offer important benefits for entrepreneurs located in these cities.
Some of the Miami and Atlanta study highlights include:
The majority of businesses (97 percent in Miami; 91 percent in Atlanta) are planning for business growth, with more than half planning to grow in the short-term.
Most survey participants are optimistic about the next twelve months. When it comes to their financial outlook, 63 percent in Miami and 60 percent in Atlanta expect this year to be better than last year.
Although RealClearPolitics reports an aggregate 14.6% approval rating for Congressional job performance, small business owners gave reported much higher approval ratings for local officials -- 49 percent in Miami and 64 percent in Atlanta.
Additionally, many businesses in these cities are deploying technology as a driver for business growth. More than half of small business owners (50% Miami, 54% Atlanta) anticipate that growth will occur as a result of technology investments.
"We know small businesses are doing more with less and employing technology to be more productive, and this enables them to grow their businesses profitably," said Mel Parker, vice president and general manager of Consumer, Small Office and Member Loyalty at Dell. "The growth technology fuels promises to improve future hiring, especially since technology-savvy small businesses create more jobs than their counterparts."
The release of the Miami-Atlanta data marks the beginning of a nine-city Small Business Think Tank tour sponsored by Dell and Intel. Over the coming months, the tour also plans to release findings about the small business outlook in Boston, Chicago, Los Angeles, Philadelphia, San Francisco, Seattle and Austin.
Share this article
---
About Our Business News for Entrepreneurs
Our reporters cover all the news that pertains to entrepreneurship. Our coverage is all about giving you news you can use to be a successful entrepreneur.
---
Additional Resources for Entrepreneurs