Small Business Startup News
BrightPlan Closes Series A Funding Round
Written by Ken Gaebler
Published: 4/2/2021
Financial wellness firm BrightPlan closed a $9.5 million funding round this week and will use the funds to drive expansion and continued product innovation.
Marthin De Beer, BrightPlan founder and CEO, started his company with the goal of democratizing financial wellness.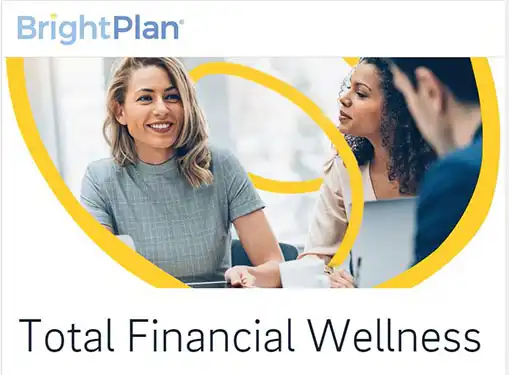 That vision is paying off, as evidenced by the company's announcement this week that it raised $9.5 million in a Series A funding round led by Fremont Group and the Cynosure Group.
The company operates in an attractive niche. As employers increasingly seek to improve employee well-being and foster engagement, financial wellness assistance is a fast-growing focus area. Several companies have put together offerings to address the need, and, based on our research, BrightPlan is emerging as one of the market leaders.
Companies that partner with BrightPlan can provide a comprehensive personal finance solution to their employees as part of the company benefits program. The financial advice and support offered to employees is personalized and includes goal-based planning tools.
BrightPlan, citing research from PwC, notes that finances are the number one source of stress for employees. The company touts many benefits to their Total Financial Wellness offering, including reducing employees' financial stress while improving productivity, engagement and retention.
"With this new funding, BrightPlan will expand our efforts and partner with more companies to engage employees on their financial futures while fueling business growth, said De Beer. "Our goal is to democratize financial wellness and make Total Financial Wellness a must-have benefit for every enterprise."
Other investors in the funding round included Still Capital Partners and Hawk Partners. Among other factors, investors cited the company's rapid growth and notable client wins as driving their decision to invest in BrightPlan. The investment comes on the heels of a year of strong growth for the company, which saw a nearly fivefold increase in annual recurring revenue awarded and several new enterprise customers in 2020, including Genesys and Rubrik.
Other notable companies in this space include Best Money Moves, BrightDime, Honeybee, Kashable and Questis. There are literally dozens of other companies competing for a piece of the pie, which, according to estimates by research firm Arizton Advisory, will reach $834 million in annual spend by 2026.
While the competition will no doubt be fierce, raising $9.5 million is a substantial achievement for BrightPlan, suggesting they will be among the leaders in an increasingly crowded pack.
Share this article
---
About Our Entrepreneur News Feeds
Our team publishes news articles for entrepreneurs five days a week. Our entrepreneur news articles review trends in small business, analyze the impact of new government policies, present relevant entrepreneurial research findings, and cover many other topics of interest to small business owners.
---
Additional Resources for Entrepreneurs