Small Business Startup News
Business Travelers Are More Satisfied In Unmanaged Travel Programs
Written by Tim Morral
Published: 5/16/2012
Although business travelers report generally high levels of satisfaction, travelers who are subject to mandated travel programs are sacrificing personal comfort and convenience.
Business travel is a fact of life for many employees. But while most business travelers indicate that their basic needs are being met on the road, travelers in companies with managed travel programs are struggling to balance compliance with personal comfort and success.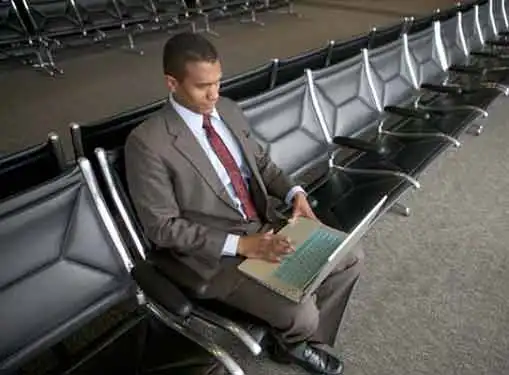 While 21 percent of travelers are under "mandated" travel programs (i.e. programs where they must follow the company's stated travel policies and/or use the providers or agencies chosen by their company), one in three travelers are "unmanaged" and are not subject to any stated company guidelines.
A joint study by the Global Business Travel Association and Concur, an integrated travel and expense management service, has found that for travelers in managed travel programs, compliance is being achieved at the expense of their personal life and comfort.
Three out of four U.S business travelers report being highly satisfied with their business travel experience, and 80 percent say that travel helps them to achieve important business goals. But nearly 40 percent of business travelers also report an inability to minimize personal hardships while on the road. From making the most of travel delays to helping employees book comfortable lodging, companies can and should do more for business travelers.
"The most important - and for far too long, the most under represented - component within the corporate travel industry is the business traveler," said Rajeev Singh, president and COO of Concur. "The research by GBTA shows that business travelers are eager to get on the road and make deals happen, but there is still a great need for companies to provide the technology, support and education to help make those business travelers more comfortable and productive so they can stay focused on business-critical goals."
Other findings from the report include:
Approximately two-thirds (67%) of business travelers are travelling to new destinations (primarily domestic).
A third (33%) of business travelers travel to meet with colleagues; 18% travel for sales, 21% for training or conferences, and 9% for other purposes.
On a global basis, the average business traveler is college-educated, 42 years old and male.
Share this article
---
About Our Entrepreneur News Feeds
If you enjoyed this article, you can find plenty more like it on our site. We cover essential news stories for entrepreneurs. In addition to breaking news for entrepreneurs, we also have tons of how-to articles that cover topics like getting business loans, buying advertising, selling a business and much more.
---
Additional Resources for Entrepreneurs