Small Business Startup News
Businesses Incentivize Workers To Get The Vaccine
Written by Ken Gaebler
Published: 2/22/2021
As access to Covid vaccine shots continues to improve, many business are creating incentive programs to encourage employees to get vaccinated.
Grocery chain Publix announced this week that it is incentivizing it employees to get the coronavirus vaccine, with those who get a shot receiving $125 store gift cards.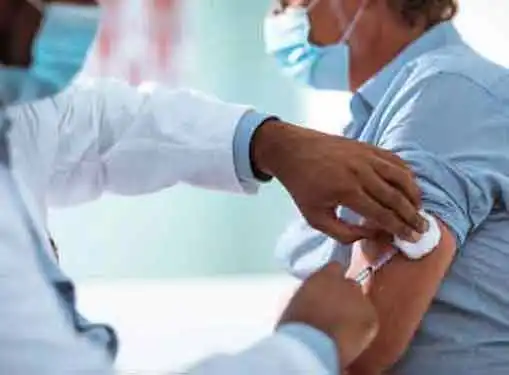 The announcement by Publix continues a trend in the grocery industry with many other chains having previously announced incentives.
HR Executive reported earlier this month on few such vaccination incentive programs. Notably, Aldi, Trader Joe's and Dollar General have all offered two hours of additional pay for each vaccine dose employees receive. Instacart is offering a $25 bonus to eligible in-store shoppers and contractors.
Other companies have taken the approach for paying for the time it takes to get the vaccine. Yogurt maker Chobani will pay for three hours of time for each vaccine.
Governmental entities have also jumped on the incentive bandwagon. The city of Phoenix is paying its employees $75 to get vaccinated.
In the United States, companies can require their employees to get the vaccine, as long as they make some necessary accommodations for exceptions and comply with applicable law, including ADA disability protections, Title IV discrimination protections and other applicable workplace regulations and laws.
However, at present, most companies seem to be taking the route of encouraging vaccination, rather than requiring it.
For most employers, their employees are not yet eligible for vaccines, as the current prioritization across states is weighted to individuals who are essentials workers and those who are over 65.
To date, 65.1 million Americans have received the first dose of the vaccine. The general public is expected to start getting shots next month.
As vaccine production ramps up, shots get into arms and the economy returns to full throttle, employers face some difficult decisions around returning to work and whether they will incentivize employees to get their shots.
The jury is still out on whether incentives will work. Speaking to Marketplace's Jasmine Garsd, Washington University economist Cynthia Cryder hypothesized that incentives may not change whether or not people trust the vaccine.
She said most research suggests that when there's high compensation, people tend to assume that there's more risk involved.
Share this article
---
About Our News for Small Businesses
Our entrepreneur news feed is packed with useful information for people who love entrepreneurship. Find helpful entrepreneur resources about small business management, financing, marketing & technology.
---
Additional Resources for Entrepreneurs