Small Business Startup News
Communication And Teamwork Top Employers' List Of Hiring Priorities For New College Grads
Written by Tim Morral
Published: 11/15/2012
Job market for recent college graduates shows that employers think communication skills and teamwork are more important than technological and job-related proficiencies when hiring new recruits.
The employment marketplace has been a diificult environment for college graduates in recent years. During the economic downturn, downsizing and high unemployment rates limited the availability of career-level job opportunities, especially for new college grads who lacked the experience and proven skill sets of more seasoned jobseekers.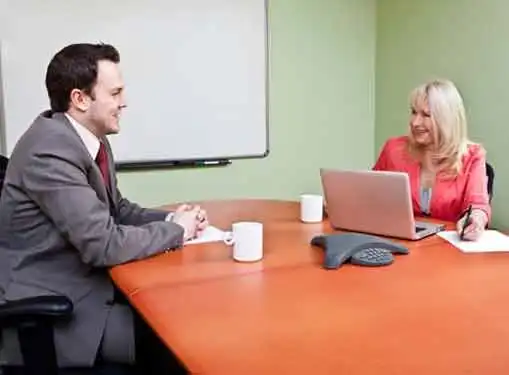 Every business is interested in finding good employees. But now that the economy and job market are in recovery, many new college grads are discovering that they may face a new hurdle -- a deficit in soft job skills that employers use to separate the most sought after hires from the rest of the field.
According to the Job Outlook 2013 report, published by the National Association of Colleges and Employers (NACE), businesses have a clear hiring preference for grads with communication skills and the ability to work in a team environment. Although traditional hiring criteria like field of study, GPA and related work experience/internships still apply, these soft skills are playing an increasingly larger role in determining whether or not recent grads receive job offers.
"Employers say they want good communicators who can make decisions and solve problems while working effectively as part of a team," said Marilyn Mackes, NACE's executive director. As a result, Mackes says many businesses are looking for involvement in extracurricular activities, e.g. playing on a team, doing volunteer work, leading a professional student organization or engaging in other activities that can hone the applicant's soft skill set.
The complete list of employers' soft skill hiring priorities, ranked from most important to least important includes:
1. Ability to verbally communicate with people inside and outside the organization
2. Ability to work in a team structure
3. Ability to make decisions and solve problems
4. Ability to plan, organize and prioritize work
5. Ability to obtain and process information
6. Ability to analyze quantitative data
7. Technical knowledge related to the job
8. Proficiency with computer software programs
9. Ability to create and/or edit written reports
10. Ability to sell of influence others
The strong correlation between communication and leadership is well documented. In many cases, business employers may also use communication ability and other soft skills to identify hires with the potential to advance to leadership roles within the organization.
Share this article
---
About Our Small Business News
If you enjoyed this article, you can find plenty more like it on our site. We cover important news stories for entrepreneurs. In addition to breaking news for entrepreneurs, we also have tons of helpful articles that cover topics like writing a business plan, preparing a marketing plan, getting publicity and much more.
---
Additional Resources for Entrepreneurs