Small Business Startup News
Connecticut Lawmakers Hear SMB Complaints
Written by Jenna Weiner
Published: 10/17/2011
Many small business owners have taken to confronting their local lawmakers directly to express their concerns on the economy and government relief efforts.
A recent state legislative forum in Connecticut attracted small business owners from throughout the state to come and discuss their concerns about the economy with state lawmakers. The event was sponsored by the House Republican Caucus, and consisted of small business owners asking questions and expressing their grievances with the poor economic state of the local communities in which they operate.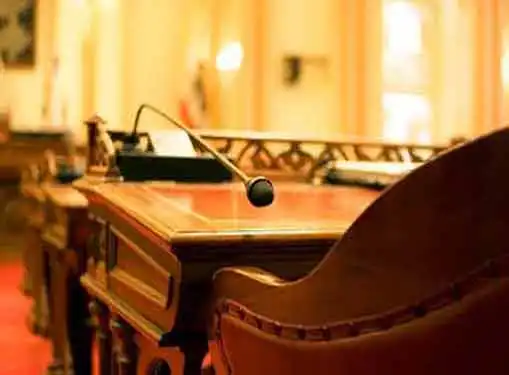 The Connecticut Mirror reported the small business owners who spoke up at the event discussed similar themes such as urging lawmakers to avoid tax hikes, curb spending growth, reduce regulation and improve transportation to boost the economy and growth potential for businesses. The owners did not blame one political party over the other for the flailing economy, rather they chastised both equally for the lack of relief being offered to struggling citizens.
In the forum Randy Vidal, principal in a Westport-based commercial brokerage firm, told lawmakers that the instability of the state tax system is a huge impediment to business. Many companies can purchase goods cheaper across the state border in Massachusetts.
In addition, the clogged roads and highways through which companies transport goods and services through are also hampering business, the news source reported.
According to the Hartford Courant, Juliet Manalan, press secretary to Governor Dannel Malloy, emailed participants at the forum informing them that the governor plans to enter the jobs portion of the special session of the state legislature with a completely bipartisan mindset. The governor is hoping to reinvent Connecticut to attract new business as well as bolster existing small businesses that are unable to grow.
Share this article
---
About Our News for Small Business Owners
We publish news articles for entrepreneurs every day. Our small business news articles review trends in entrepreneurship, analyze the ramifications of regulatory initiatives, present relevant entrepreneurial research findings, and cover many other topics of interest to small business owners.
---
Additional Resources for Entrepreneurs