Creative Thinking Can Save Small Business Owners From Tough Times
Written by Jenna Weiner
Published: 5/25/2010
CBS News reporter Ben Tracy reports on two entrepreneurs who survived the recession by combining their small businesses.
Though layoffs at major companies often make headlines, CBS News reports that more than 50 percent of all U.S. workers are actually employed by small businesses. And while the recession has definitely had an impact on small businesses as a whole, some entrepreneurs are finding creative ways to keep their heads above the water.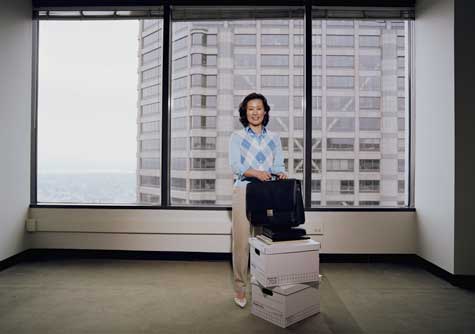 As CBS' Ben Tracy reports, two of those entrepreneurs are Everil Bell and Chris Wolfus. When both of these Los Angeles small business owners found themselves in trouble due to struggling sales, they decided to join forces.
Wolfus told Tracy, "she came down here one day and said, 'hey, what would you think of doing something together?'" The idea worked, and Bell moved her clothing boutique down the street, combining it with Wolfus' general store.
Though these two business owners found success, a return to hiring would be the best news for entrepreneurs who aren't able to make such bold moves. Bill Rys of the National Federation of Independent Business told Tracy that if job growth and unemployment are going to turn around, "we've got to get small business owners hiring again."
Unfortunately, small firms may not be ready to do that hiring just yet. In a recent survey from Capital One, 62 percent of small business owners said they do not currently have plans to hire new workers over the next six months.
Have Friends Who Might Like This Article?

Share this on Twitter
Let them know on LinkedIn
Ready to Learn More? We Think You Might Like These Articles:
---
About Our Business News for Entrepreneurs
Our reporters give you breaking news that focuses on entrepreneurship. Our perspective is all about giving you news you can use to start and grow your business.