Small Business Startup News
Customer Service Emerging As A Leading Competitive Strategy For SMBs
Written by Tim Morral
Published: 12/20/2011
Small and medium-sized businesses are discovering new ways to leverage customer service as a competitive advantage.
Small businesses have historically used service as a way to compete with larger companies. Now, shifts in mobile technology, customer demographics and social media are leading many SMB entrepreneurs to devise new strategies in the delivery of exceptional customer experiences.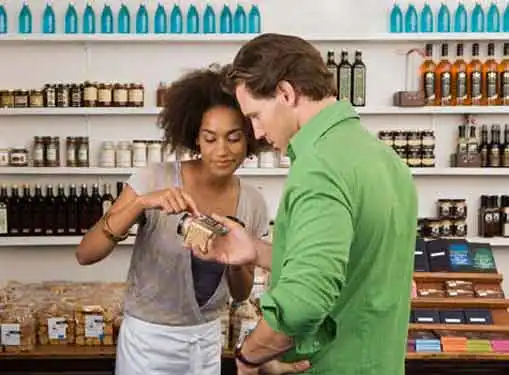 "All of these changes actually underscore the importance of getting back to the basics of treating customers as individuals with unique needs. When a customer feels that his/her business is welcomed, appreciated and valued, the result will be repeat business," says Richard Shapiro is the founder and president of The Center For Client Retention (www.tcfcr.com) and author of the forthcoming book, "The Welcomer Edge: Unlocking the Secrets to Repeat Business." (Feb 2012).
According to Shapiro, some of the emerging trends in customer-centered marketing and service include:
Family-Based Engagement. In many instances, kids and teens are more tech-savvy than their parents and are more aware about the products that are available in the marketplace. With social networks playing a more central role in the product review process, it's important for brands and businesses to engage children as well as their parents.
Key Influencer Marketing. Many businesses are focusing on the identification and targeting of key influencers as a way to achieve success in social media. To gain maximum exposure, small and medium-sized businesses are using key influencers to introduce and endorse their products or services to online communities. But from a service standpoint, some SMBs are recognizing the central role transparency plays in utilizing key influencers in their social media efforts.
Mobile Opt-Outs. Mobile technology is creating an abundance of opportunities for companies to offer consumers real-time, geo-location based discounts, coupons and promotions. But customer-focused SMBs offer instant opt-out options for mobile users and are sensitive to privacy concerns, intentionally equipping customers with tools that prevent the interruption of their daily activities.
Retail Checkout. Self-service checkout continues to grow in the retail space. But smart SMB retailers are discovering that frontline checkout associates may represent the customer's only opportunity for human contact. As a result, service-centered retailers are transforming checkouts into welcome centers that make customers feel like they are being treated as people rather than faceless consumers.
Share this article
---
About Our Entrepreneur News Feeds
Our small business writers cover all aspects of entrepreneurship. Our perspective is all about giving you news you can use to start and grow your business.
---
Additional Resources for Entrepreneurs