Small Business Startup News
Despite Harsh Winter Weather, Small Business Owners Stay Confident
Written by Tim Morral
Published: 3/6/2015
A Wall Street Journal survey reports that confidence among small businesses has remained steady despite the cold, with most companies expecting stronger profit and sales
Winter may have wreaked havoc on much of the country this year, but for small business owners, a little inclement weather isn't enough to scare them off.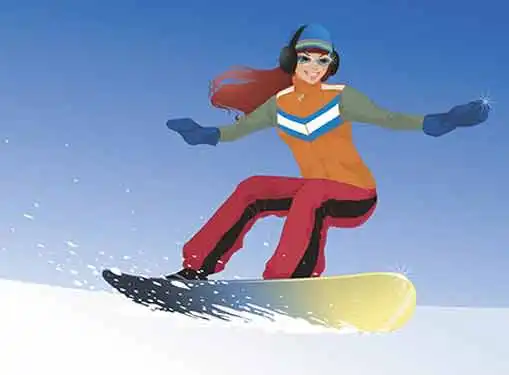 Angus Loten of The Wall Street Journal reported that despite frigid temperatures and record-breaking snowfall, "confidence among small businesses held steady in February, marking the fourth consecutive month of record highs."
Over 700 small firms in industries varying from retail to construction were surveyed by The Wall Street Journal and Vistage International. Overall, most said that they expected robust sales and improved profits in the coming months.
Deep Freeze Won't Shake Confidence
The February small-business CEO confidence index held steady at 115.5, the same as in January but an improvement from one year ago, when the index stood at 106.1. The fact that the harsh winter hasn't dampened small-business owners' spirits highlights a strong sense of confidence in the U.S. economy, according to University of Michigan economist Richard Curtin.
"A month or two of snow isn't going to impact the general trend, which is going up," says Majid Jelveh of Green Plaque LLC, a Baltimore-based service that provides plaques for green-certified building projects. Jelveh expects sales to grow 15 percent this year.
Turning Snow and Slush Into Small Business Profits
The Wall Street Journal's report mentioned that confidence in February 2014 dropped when a spree of bad weather had negative effects on businesses nationwide. While confidence stayed low throughout the summer, it rebounded in November.
Interestingly enough, more than half of small business owners in New England, one of the hardest hit areas affected by this year's winter storms, said the economy had improved from a year ago, while nearly 70 percent said they continue to expect stronger sales.
For some small companies, less-than-ideal weather is actually good for business. Joyce Rosenberg of the Associated Press notes that ice, sleet and slush can be a boon to certain businesses, like gyms and auto body shops.
So, if the bad weather has you feeling down, take solace in the fact that it's helping many entrepreneurs to grow their businesses and keep folks employed.
Share this article
---
About Our Entrepreneur News Feeds
If you enjoyed this article, you can find many other small business news articles on our site. We cover important news stories for entrepreneurs. In addition to breaking news for entrepreneurs, we also have tons of useful articles that cover topics like writing a business plan, hiring and firing employees, getting publicity and much more.
---
Additional Resources for Entrepreneurs