Small Business Startup News
Economic Concerns Taking A Toll On The Health Of Small Business Owners
Written by Tim Morral
Published: 12/14/2011
Overall, 2011 was a good year for small businesses -- but uncertainty and the current business climate are having a negative effect on owner's physical health.
Over the past few years, small business owners have ridden a rollercoaster of emotions and experienced a wide range of business outcomes. Although many entrepreneurs report that 2011 was a profitable year for their companies, success has come with a high price tag.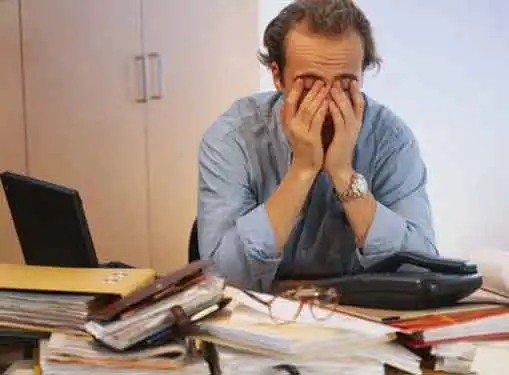 According to the Manta SMB Wellness Index, new business activity in Q3 2011 increased by more than 12% when compared to the same period in 2010. Despite a 12.5% drop in new business activity from Q2 2011, the Q3 figures are a hopeful sign and may be further evidence of light at the end of economic tunnel.
However, for many small business owners, success has come at the expense of their physical health. Nearly half of the SMB owners surveyed report that the 2011 business environment has had a negative impact on their personal health and well-being:
1 in 3 small business owners report lower levels of exercise in 2011
22% of owners have put on extra pounds, likely due to poor diet and physical inactivity
14% of small business owners are more short-tempered and are more prone to arguing with family or coworkers
Longer hours on the job may be partially to blame for declining entrepreneurial health. The majority of SMB owners (63%) average more than 40 hours per week at work and approximately one in ten indicate they routinely log 70+ hour workweeks.
"Small businesses are the lifeblood of the national economy, and while things have been difficult in 2011, we see every day that small business owners are committed and hard-working and don't take no for an answer," said Pamela Springer, president and CEO of Manta. "In fact, our survey shows that 90 percent of small business owners are optimistic about their company's growth in 2012."
The vast majority of owners (70%) believe the economy and business climate will continue to improve in 2012. Nearly the same number of small business owners (62%) plan to put business growth at the top of their New Year's resolutions -- ahead of investing more in family relationships, eating healthier and improving their physical health.
Share this article
---
About Our Small Business News
Our small business news site is packed with the latest news for business owners. Learn about the latest business news and financial news concerning the market and the economy.
---
Additional Resources for Entrepreneurs