Small Business Startup News
Entrepreneurs Must Recognize Limitations, Expert Says
Written by Jenna Weiner
Published: 9/1/2009
Accepting limitations and knowing when to step aside are critical qualities of an entrepreneur, said business expert Richard Mammone.
When starting a new business, many entrepreneurs feel as if they have to do it all.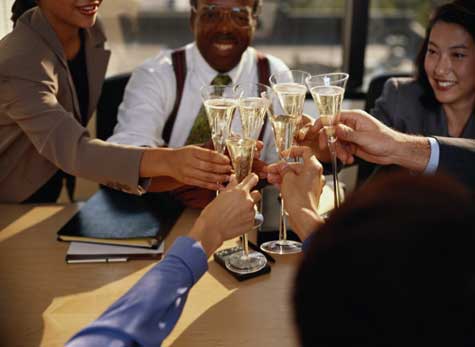 Yet Richard Mammone - a professor at the Rutgers University schools of business and engineering, as well as the executive director of the BEST Institute - had important news for entrepreneurs, telling them that the ability to recognize what they cannot do may be just as important as the business plan itself.
"To improve your startup's chances of success, you need to know who you are; where you enjoy spending your time, and when to bow out," Mammone wrote in an article in Business Week. "If you know those things, you are ready to try to turn a business idea into a business."
Mammone advised entrepreneurs to avoid what Harvard Business School professor Noam Wasserman called the "founder's dilemma," in which entrepreneurs cannot delegate or outsource for fear of not being in control.
But because no one has complete knowledge of every aspect of the startup process - from research and development to financing and operations - the ability to recognize when to outsource services and delegate tasks, or even take on a partner, is crucial to the startup's success, Mammone wrote.
That being said, the U.S. Census reports that less than half of startups survive longer than five years, according to the New York Times, so knowing when to accept failure and move on is also an important quality in an entrepreneur.
Have Friends Who Might Like This Article?

Share this on Twitter
Let them know on LinkedIn
Ready to Learn More? We Think You Might Like These Articles:
---
About Our Small Business News
If this news for entrepreneurs inspired you, you can find plenty more like it on our site. We cover important news stories for business owners. In addition to breaking news for entrepreneurs, we also have tons of how-to articles that cover topics like writing a business plan, preparing a marketing plan, getting publicity and much more.
---
Additional Resources for Entrepreneurs