Small Business Startup News
Expiring Bankruptcy Relief Provisions Threaten Recovery
Written by Ken Gaebler
Published: 3/8/2021
A regulatory provision aimed at helping small businesses to survive the pandemic will expire later this month unless Congress takes immediate action.
The Small Business Reorganization Act (SBRA) was passed by Congress in August 2019 and went into effect in February 2020, just as the pandemic was kicking into high gear.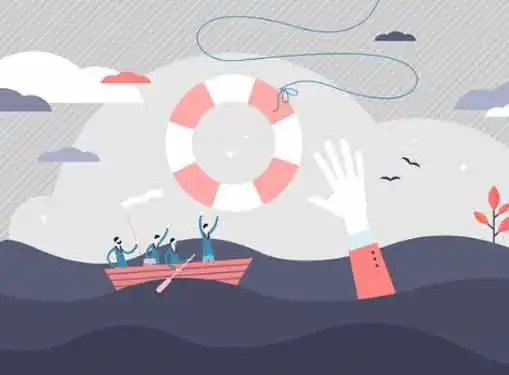 SBRA updated the Bankruptcy Code to allow a new "Subchapter V" option, aimed to make it easier for small businesses to declare bankruptcy in an effort to avoid shutting down.
In contrast to the administratively complex Chapter 11 option, Subchapter V eliminated the disclosure statement requirement and creditor's committee.
SBRA also removed the need for competing plans and killed the absolute priority rule, a requirement that often made it difficult for a company to emerge from bankruptcy.
In its initial form, SBRA said that a business could opt for Subchapter V if it owed less than $2,725,625 million in non-contingent, liquidated secured and unsecured debts.
Then, in March 2020, the Coronavirus Aid, Relief, and Economic Security Act (CARES Act) amended the SBRA to increase the debt limit to $7.5 million for one year, making even more businesses eligible to utilize the provisions of the SBRA.
The increase of the threshold to $7.5 million has allowed many small businesses to use the bankruptcy process to stay in business, despite adverse conditions inherent in the pandemic.
According to the American Bankruptcy Institute (ABI), over 1,400 cases had been filed under the SBRA as of the end of January, and almost 30% of those cases would not have qualified for filing under the SBRA without the increased debt limit provided for in the CARES Act.
Unfortunately, that increased debt limit will expire on March 27, 2021 unless action is taken.
Senators Dick Durbin (D-IL) and Chuck Grassley (R-IA) have introduced bipartisan legislation -- the "COVID-19 Bankruptcy Relief Extension Act" -- to extend, for another year, the CARES Act's expanded bankruptcy-relief provisions.
The extension has garnered support from the ABI, the American College of Bankruptcy, the Association of Insolvency & Restructuring Advisors and other prominent bankruptcy and restructuring organizations.
The COVID-19 pandemic continues to put significant strain on U.S. small businesses.
The increased SBRA debt limit has been a lifeline to a growing number of U.S. small businesses that find themselves in need of reorganizing in order to stay in business.
If the extension doesn't pass, many small business will needlessly shut down, with no other option other than closure and liquidation or an assignment for the benefit of creditors.
"Extending these temporary bankruptcy provisions until March 2022 will provide critical relief to families and small businesses facing hardships due to the ongoing COVID-19 pandemic," Durbin said.
Anyone who believes that struggling small businesses should be given the chance to successfully reorganize during the pandemic should reach out to their legislators in favor of extending SBRA's increased debt limit.
Share this article
---
About Our Small Business News
We publish news articles for entrepreneurs five days a week. Our small business news articles review trends in business management, analyze the impact of new government policies, monitor key economic indicators that impact small business, and cover many other topics of interest to entrepreneurs.
---
Additional Resources for Entrepreneurs