Small Business Startup News
Female Entrepreneurs Are Less Confident Than Male Counterparts In The United States
Written by Tim Morral
Published: 2/7/2012
A comprehensive study on global female entrepreneurship reveals significant gaps between women's actual entrepreneurial capabilities and their self-perceptions.
A recently released 2010 study conducted by Babson College and the Global Entrepreneurship Monitor reveals a glaring deficit in women's perceptions about their entrepreneurial abilities, particularly in innovation-driven economies.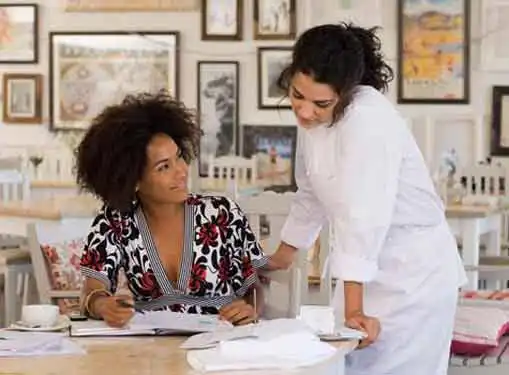 In 2010, 104 million women in 59 economies (representing more than 52% of the total world population) launched and operated entrepreneurial ventures. An additional 83 million women currently managed businesses they had started at least 3.5 years before the study.
With a combined global population of 187 million, female entrepreneurs are clearly a force in the world economy.
However, the report also indicated several disturbing signs about female entrepreneurship and women-owned businesses. For example, there were more female entrepreneurs than male entrepreneurs in just one of the 59 economies studied (Ghana) -- despite the fact that women outnumber men around the world.
While economic necessity tended to drive women into entrepreneurial roles in factor-drive (simple, agricultural) economies, innovation-driven economies like the U.S. and Europe report substantially lower percentages of women either running or planning to start a small business.
Similarly, women in factor-driven economies are more likely to perceive entrepreneurial opportunities and express self-confidence in their abilities to succeed as entrepreneurs. These women tend to be acquainted with more entrepreneurs and indicate less fear of failure than females in innovation-driven economies.
When compared to their male counterparts in the U.S. and other parts of the world, women in innovation-driven economies are likely to view entrepreneurship as an attractive career choice, but lack confidence in their personal capacities or inclinations about starting a business.
Interestingly, women in innovation-driven economies like the U.S. also have less personal contact with other entrepreneurs -- a factor that has important ramifications for female business startups since entrepreneurs often rely on other entrepreneurs for guidance and networking.
To encourage higher levels of participation among female entrepreneurs, the report recommends that policymakers promote initiatives to engage women in entrepreneurial roles and assist aspiring female entrepreneurs by providing additional training, resources and opportunities.
Share this article
---
About Our Small Business News
Gaebler.com journalists write new news articles for entrepreneurs five days a week. Our small business news articles review trends in business management, analyze the impact of new government policies, present relevant entrepreneurial research findings, and cover many other topics of interest to small business owners.
---
Additional Resources for Entrepreneurs