Small Business Startup News
For Prospective Entrepreneurs, Ambition And Ideas May Not Be Enough
Written by Jenna Weiner
Published: 7/14/2009
Prospective entrepreneurs need to evaluate their ability to handle the typical obstacles of starting a business, Inc. magazine advised.
Inc. magazine has good news for entrepreneurs who want to start a company despite adverse economic conditions, with reports that well-defined "entrepreneurial self-efficacy" is actually considered one of the best predictors of startup success.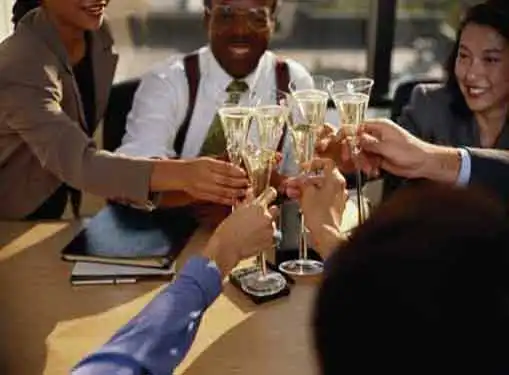 While industry and economic conditions are important, there are other, more personal factors to consider - those that make up "entrepreneurial self-efficacy" - when looking to start a small business.
One of the factors, Inc. reported, is the ability to accept letting others down, especially friends and loved ones who believe in the entrepreneur and the project. Even if the entrepreneur understands the risk, they might not.
Another characteristic to consider is the ability to handle setbacks with calm and optimism, the article noted. The morale of a leader is infectious and influences the morale of the rest of the company - pessimistic entrepreneurs lead to discouraged employees.
Furthermore, after pouring blood, sweat and tears into a startup venture, many entrepreneurs do not know when to let go, even when it is essential to the company's success, said the magazine.
"Some entrepreneurs love to brag that they don't need an exit strategy, because they are not going anywhere. But at some point, your business may need you less than you need it. That's particularly true at fast-growth companies, at which entrepreneurs may not have enough time to develop the necessary leadership and business skills," Inc. advised.
At that point, entrepreneurs are advised to hire leadership externally and move on.
Though building wealth was cited as the primary reason for starting a company, the other most common motivators were capitalizing on a business idea, the appeal of a startup culture, a desire to own a company, and a lack of interest in working for someone else, according to a recent Ewing Marion Kauffman study.
Share this article
---
About Our Business News for Entrepreneurs
We publish news articles for entrepreneurs whenever there's news. Our small business news articles review trends in business management, analyze the impact of new government policies, present relevant entrepreneurial research findings, and cover many other topics of interest to small business owners.
---
Additional Resources for Entrepreneurs