Small Business Startup News
Getting The Most Out Of Employees
Written by Jenna Weiner
Published: 3/8/2010
With limited capital for hiring and a greater need for stability, businesses should hone their approach to hiring and retaining employees to stay on top.
Difficulties facing both the unemployed and employers in the job market hardly qualify as breaking news. For small businesses, employee acquisition and retention can be a challenge as profound as the search for new customers and the effort to keep old ones. However, IT Web recently suggested that careful hiring and considerate treatment of employees can go a long a way.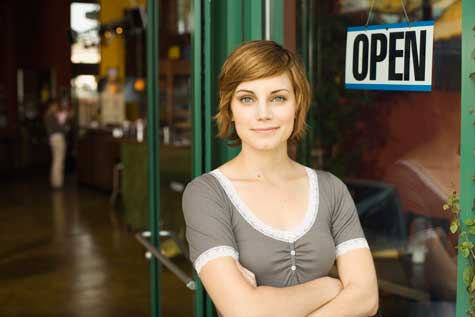 Lindi Dickinson, head of Pastel People Placements told the website that employee qualifications and experience don't necessarily guarantee that an individual will fit a particular business' needs. One option to determine an applicant's compatibility is the use of a predictive index, offered by many third-party suppliers, that can help identify talent.
"Placing the wrong candidate can be costly, and identifying the fit within the company culture is also an important aspect that the PI system is able to check," Dickinson told IT Web. "This ensures that the candidate fits the general personality picture for the particular industry, which is important for employee retention."
According to BusinessWeek, Labor Department statistics show that 60 percent of today's unemployed go through short-term unemployment - workers who lose their job and find another one within a few months. With job seekers everywhere, businesses may find it even more necessary to take care in hiring for the long term.
Have Friends Who Might Like This Article?

Share this on Twitter
Let them know on LinkedIn
Ready to Learn More? We Think You Might Like These Articles:
---
About Our Small Business News
Our reporters cover all aspects of entrepreneurship. Our coverage is dedicated to helping you to start and grow your business.
---
Additional Resources for Entrepreneurs