Small Business Startup News
Holiday Shipping Delays Could Adversely Impact Small Business Reputations
Written by Tim Morral
Published: 12/10/2014
In the wake of the 2013 holiday shipping fiasco, small retailers are wondering whether they can expect delivery snafus again this year. Here's how to mitigate shipping risks for your business.
Last year, problems at UPS and FedEx meant that a lot of gifts didn't make it under shoppers' Christmas trees.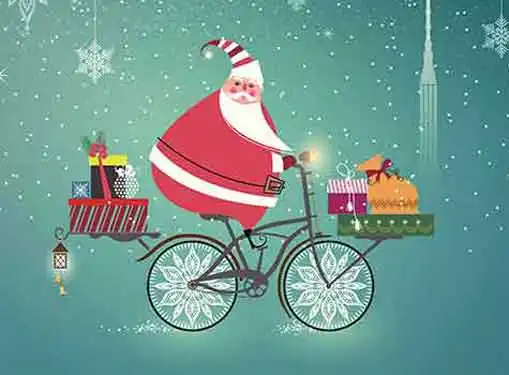 Many small online retailers took the heat from their customers for the delays, even though it was the big shipping companies that literally didn't deliver the goods.
At the time, UPS explained that "the volume of air packages in our system exceeded the capacity of our network immediately preceding Christmas so some shipments were delayed." The two shippers blamed delays on severe weather and a massive spike in online holiday sales.
Will 2014 Be Any Different?
Weather is always a wildcard, but last-minute holiday shopping will likely be bigger than ever this year.
U.S. News & World Report , citing data from the National Retail Federation, reports that "approximately 65 percent of online retailers are offering free or upgraded expedited shipping this holiday season, with 20 percent of those businesses offering that service as late as Dec. 2."
That ability to order at the last minute, coupled with our natural tendency to procrastinate is likely to cause serious problems. But UPS and FedEx are eager to avoid another fiasco this year.
Last year, UPS added 55,000 temporary employees to handle the holiday peak. This year, UPS has hired 95,000 holiday workers. The increase is designed to make sure that packages arrive on time, regardless of weather.
Similarly, FedEx hired an additional 25,000 workers in 2013. This year, FedEx is employing 50,000 new workers to handle the holiday crunch, including 15 full-time meteorologists
Doubling the number of holiday employees should help prevent a disaster like last year, but the volume of shipments will put UPS and FedEx to the test. UPS alone is estimating that it will deliver 585 million packages this holiday season, topping out at 34 million packages to be delivered on the Monday before Christmas.
Avoiding Shipping and Delivery Problems
On-time shipping plays an important role in conveying trustworthiness in e-commerce. When packages arrive late, it causes customers to doubt the brand's reliability--even if the problem is beyond the online retailer's direct control.
To avoid having to deal with irate customers calling about Christmas gifts that didn't make it on time, online retailers should actively encourage customers to order early and avoid potential shipping delays. It's also a good idea to offer discounts for early orders, e.g. "$10 Discount for All Orders Placed by December 15." Most importantly, retailers must be truthful with customers about when their orders will arrive.
Stas Goldobin, Senior Product Manager at Symphony Commerce, recommends promoting digital gift cards to clients as an alternative to physical gifts, allowing last-minute shoppers to avoid shipping altogether. He also encourages online retailers to monitor potential bottlenecks at their shipping partners: "If one carrier is getting behind, switch more order volume to a different carrier. If FedEx is bogged down, ship more orders through UPS."
While we can't predict whether snow or ice will slow down shipments this holiday seasons, there's one thing we know for sure--for online retailers, this is a "make or break" season. To avoid damage to your reputation, it's important to proactively take steps to avoid disappointing your customers with unnecessary shipping and delivery problems.
Share this article
---
About Our Small Business News
We publish news articles for entrepreneurs five days a week. Our small business news articles review trends in small business, analyze the impact of new government policies, present relevant entrepreneurial research findings, and cover many other topics of interest to entrepreneurs.
---
Additional Resources for Entrepreneurs